DALLAS (NCBWA) – The National Collegiate Baseball Writers Association (NCBWA) released the Pro-Line Cap National Player of the Week awards for the period ending May 22. Notre Dame junior outfielder Craig Cooper and Birmingham-Southern junior first baseman Adam Tucker were named Co-National Hitters of the Week, while TCU junior RHP Lance Broadway was named National Pitcher of the Week. The NCBWA Board reviews candidates from each Division I Conference each week and names winners each Tuesday throughout the season.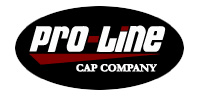 Cooper hit .643 (9-for-14) in four conference wins last week, including a three-game sweep of West Virginia to secure Notre Dame's place in the Big East Championship. Cooper hit two home runs and knocked in nine RBI in Big East action. The Plainview, N.Y., native's best effort came from the top spot in the order, where he had not batted since the season-opener, in a 21-1 win at Pittsburgh last Monday. Cooper went 3-for-5 in the contest with two home runs, including ND's first leadoff home run of the season, five RBI and four runs scored. Overall, Cooper hit .565 (13-for-23) with three doubles, two home runs, 13 RBI and eight runs scored in six games last week.
Tucker hit .429, going 12-for-28 at the plate with five home runs, one double, seven runs scored and 13 RBI in six games last week. He had a 1.000 slugging percentage and a .448 on base percentage. Tucker was 2-for-4 with a solo home run versus Miss. St on Monday and was 3-for-6 with a three run home runs, three RBI and two runs scored at Samford on Tuesday. Tucker added six hits and another home run in a weekend series against Winthrop. His five home runs allowed him to break the single season home run record with 23 and he is leading the nation in home runs hit and ranked fourth in the NCAA in home runs per game.
Broadway posted a complete-game shutout at No.1 Tulane on Friday night, holding the top-hitting team in Conference USA to just four hits. He posted his fourth consecutive double-digit strikeout game, fanning 10 Green Wave batters, while walking just one. It was the seventh time this season that Broadway has fanned 10 or more batters in a game and it marked his fourth complete game of the year. This is Broadway's second National Pitcher of the week honor this season.
The Fort Worth-based Pro-Line Cap Co. supplies the official cap to more than 100 Division I college teams. This is the first season Pro-Line has sponsored the NCBWA's Players of the Week. The sponsorship provides for plaques to be awarded to each of the weekly winners and other promotional consideration. For more information about Pro-Line, visit their website at www.prolinecap.com.
Founded in 1962, the NCBWA is dedicated to the advancement of college baseball. Membership is open to writers, broadcasters and publicists of the sport. For more information about the NCBWA, visit the association's official website, www.ncbwa.com.
2005 Pro-Line Cap Players of the Week:
• Feb. 8: Grant Rembert, Elon (Hitter); Erik Averill, Arizona State (Pitcher)
• Feb. 15: Scott Bridges, Arkansas (Hitter); Brian Bogusevic, Tulane (Pitcher)
• Feb. 22: Drew Stubbs, Texas (Hitter); Taylor Fowler, Arkansas State (Pitcher)
• March 1: Kurt Eichorn, Kent State (Hitter); Tyler Chambliss, Florida State (Pitcher)
• March 8: Matt Wieters, Georgia Tech (Hitter); J.C. Biagi, Centenary (Pitcher)
• March 15: Jeremy Slayden, Georgia Tech (Hitter); Lance Broadway, TCU and Gib Hobson, N.C. State (Pitcher)
• March 22: Alex Gordon, Nebraska (Hitter); Luke Hochevar, Tennessee (Pitcher)
• March 29: Josh Rodriguez, Rice (Hitter); Brent Gaphardt, Delaware (Pitcher)
• April 5: Mike Baxter, Vanderbilt (Hitter); Max Scherzer, Missouri (Pitcher)
• April 12: Dusty Bensko, Illinois (Hitter); J. Brent Cox, Texas (Pitcher)
• April 19: Mike Costanzo, Coastal Carolina (Hitter); Adrian Alaniz, Texas (Pitcher)
• April 26: Brandon Taylor, BYU (Hitter); Ricky Brooks, East Carolina (Pitcher)
• May 3: Doug Beck, Utah (Hitter); Matt Maloney, Ole Miss (Pitcher)
• May 10: J.R. Kyes, Illinois (Hitter); Brad Lincoln, Houston (Pitcher)
• May 17: Justin Beam, Pacific (Hitter); Jeff Denlea, Hofstra (Pitcher)
• May 24: Craig Cooper, Notre Dame and Adam Tucker, Birmingham-Southern (Hitter); Lance Broadway, TCU (Pitcher)
Related links:
• Pro-Line Cap to sponsor NCBWA Players of the Week
• Pro-Line Cap Player of the Week plaques