DALLAS (NCBWA) The National Collegiate Baseball Writers Association
(NCBWA) released the Pro-Line Cap National Player of the Week awards
for the period ending April 19. Coastal Carolina junior first baseman
Mike Costanzo was named National Hitter of the Week, while Texas redshirt
freshman right-hander Adrian Alaniz was named National Pitcher of
the Week. The NCBWA Board reviews candidates from each Division I Conference
each week and names winners each Tuesday throughout the season.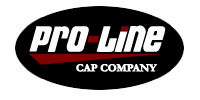 Costanzo
went 9-for-14 (.643) with a triple, three home runs, seven RBI and seven
walks as Coastal went 4-0 during the week. The Springfield, Pa., native
had a .762 on-base percentage and reached base in 13-of-15 plate appearances
against Birmingham-Southern.
Costanzo had two home runs, including the game winner in the eighth inning,
in Coastal 6-5 win over BSC April 16. He had a 1.429 slugging percentage
and scored seven runs in four games.
Alaniz was the second-straight Texas pitcher to be named for the national
honor as J. Brent Cox was named last week. He recorded the 19th no-hitter
in UT history and the third in Big 12 Conference annals against Oklahoma
on April 16.
Additionally, the Sinton, Texas, native came within a fourth-inning walk
of throwing a perfect game. He gave up one walk and struck out six batters.
The no-hitter was the first UT no-hitter since Feb. 11, 2000, by Beau Hale
against Sam Houston State (10-0) in Austin. It was first UT no-hitter against
a conference foe since Dave Seiler worked nine no-hit innings against SMU
at Disch-Falk Field on March 22, 1980 (1-0). It also was the first UT no-hitter
by a freshman since Greg Swindell no-hit Texas Wesleyan (12-0 in seven innings)
at Disch-Falk Field on March 17, 1984. It was the first UT nine-inning,
no-hitter by a freshman since Richard Wortham no-hit Texas Tech at Clark
Field in Austin on April 7, 1973 (9-0).
With this week's honor, Alaniz automatically is named to the watch list
for Roger Clemens Award, given to the national collegiate pitcher of the
year, sponsored by the Greater Houston Baseball Organization.
The Fort Worth-based Pro-Line Cap Co. supplies the official cap to more
than 100 Division I college teams. This is the first season Pro-Line has
sponsored the NCBWA's Players of the Week. The sponsorship provides for
plaques to be awarded to each of the weekly winners and other promotional
consideration. For more information about Pro-Line, visit their website
at www.prolinecap.com.
Founded in 1962, the NCBWA is dedicated to the advancement of college
baseball. Membership is open to writers, broadcasters and publicists of
the sport. For more information about the NCBWA, visit the association's
official website, www.ncbwa.com.
2005 Pro-Line Cap Players of the Week:

• Feb. 8: Grant Rembert, Elon (Hitter); Erik Averill, Arizona State (Pitcher)

• Feb. 15: Scott Bridges, Arkansas (Hitter); Brian Bogusevic, Tulane (Pitcher)

• Feb. 22: Drew Stubbs, Texas (Hitter); Taylor Fowler, Arkansas State (Pitcher)

• March 1: Kurt Eichorn, Kent State (Hitter); Tyler Chambliss, Florida State (Pitcher)

• March 8: Matt Wieters, Georgia Tech (Hitter); J.C. Biagi, Centenary (Pitcher)

• March 15: Jeremy Slayden, Georgia Tech (Hitter); Lance Broadway, TCU and Gib Hobson, N.C. State (Pitcher)

• March 22: Alex Gordon, Nebraska (Hitter); Luke Hochevar, Tennessee (Pitcher)

• March 29: Josh Rodriguez, Rice (Hitter); Brent Gaphardt, Delaware (Pitcher)

• April 5: Mike Baxter, Vanderbilt (Hitter); Max Scherzer, Missouri (Pitcher)

• April 12: Dusty Bensko, Illinois (Hitter); J. Brent Cox, Texas (Pitcher)

• April 19: Mike Costanzo, Coastal Carolina (Hitter); Adrian Alaniz, Texas (Pitcher)

• April 26: Brandon Taylor, BYU (Hitter); Ricky Brooks, East Carolina (Pitcher)

• May 3: Doug Beck, Utah (Hitter); Matt Maloney, Ole Miss (Pitcher)

• May 10: J.R. Kyes, Illinois (Hitter); Brad Lincoln, Houston (Pitcher)

• May 17: Justin Beam, Pacific (Hitter); Jeff Denlea, Hofstra (Pitcher)

• May 24: Craig Cooper, Notre Dame and Adam Tucker, Birmingham-Southern
(Hitter); Lance Broadway, TCU (Pitcher)
Related links:

• Pro-Line Cap to sponsor NCBWA Players of the Week

• Pro-Line Cap Player of the Week plaques