DALLAS (NCBWA) The National Collegiate Baseball Writers Association
released the Pro-Line Cap National Player of the Week awards for
the period ending April 11, today.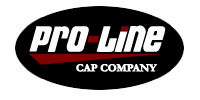 North
Carolina sophomore third baseman Reid Fronk was named National Hitter
of the Week, while Northeastern junior right-hand pitcher Adam Ottavino
was named National Pitcher of the Week. The NCBWA Board reviews candidates
from each Division I Conference each week and names winners each Tuesday
throughout the season.
Fronk led the Tar Heels to a 4-1 week including a series win over No.
14 Miami in Coral Gables. The sophomore third baseman hit .579 on the week
going 11-for-19 at the plate with 10 runs scored and nine RBIs. Fronk tallied
26 total bases en route to slugging 1.368 behind four doubles, a triple
and three home runs. He also notched a .625 on-base percentage on the strength
of 11 hits, three walks and one hit by pitch. In the three-game set at Miami,
Fronk went 6-for-10 with six runs scored, four RBIs, two home runs, a double
and a triple. He led North Carolina to a 9-6 win in the rubber game of the
series with a two-run homer in the fourth and a solo shot in the eighth
to go along with four RBIs. The Charlotte, N.C. native matched a career-high
with three hits, including a home run, in the Tar Heels' 23-7 win over Davidson
on Wednesday. Fronk is currently riding a career-best, 11-game hitting streak.
Ottavino, a native of Brooklyn, N.Y., tossed the first no-hitter by a
Northeastern pitcher since 1999 as the Huskies topped James Madison 2-0
on Friday. The junior right-hander struck out a career-high 14 batters and
retired the final 11 hitters he faced. Ottavino improved to 3-2 on the season
with a 3.77 ERA.
With this week's honor, Ottavino automatically are named to the watch
list for Roger Clemens Award, given to the national collegiate pitcher of
the year, sponsored by the Greater Houston Baseball Organization.
The Fort Worth-based Pro-Line Cap Co. supplies the official cap to more
than 100 Division I college teams. This is the second season Pro-Line has
sponsored the NCBWA's Players of the Week. The sponsorship provides for
plaques to be awarded to each of the weekly winners and other promotional
consideration. For more information about Pro-Line, visit their Web site
at www.prolinecap.com.
Founded in 1962, the NCBWA is dedicated to the advancement of college
baseball. Membership is open to writers, broadcasters and publicists of
the sport. For more information about the NCBWA, visit the association's
official Web site, www.ncbwa.com.
For more information on the Pro-Line Cap Players of the Week, contact
Mike Montoro at the
University of Southern Mississippi at 601-266-5947.
2006 Pro-Line Cap Players of the Week:

Feb. 14: Aaron Luna, Rice (Hitter); Nick Schmidt,
Arkansas (Pitcher)

· Feb. 21: Chris Swauger, The Citadel (Hitter);
Barry Enright, Pepperdine and Brad Furnish, TCU (Pitcher)

· Feb. 28: Kyle Russell, Texas (Hitter); Rodney
Brantley, Dallas Baptist (Pitcher)

· March 7: Luke Hopkins, New Mexico State (Hitter);
Joba Chamberlain, Nebraska (Pitcher)

· March 14: Chris Gradoville, Creighton (Hitter);
David Price, Vanderbilt (Pitcher)

· March 21: Kellen Kulbacki, James Madison (Hitter);
Daniel Best, Southern Miss and Miles Morgan, Texas Tech (Pitcher)

· March 28: Trey McDaniel, Western Carolina (Hitter);
Christian Friedrich, Eastern Kentucky (Pitcher)

· April 4: Andy D'Alessio, Clemson (Hitter); Tim
Lincecum, Washington (Pitcher)

· April 11: Reid Fronk, North Carolina (Hitter);
Adam Ottavino, Northeastern (Pitcher)

· April 18: Pedro Alvarez, Vanderbilt (Hitter);
Mike Ballard, Virginia (Pitcher)

· April 25: Case Cassedy, Furman (Hitter); Brooks
Brown, Georgia (Pitcher)

· May 2: Emeel Salem, Alabama (Hitter); Bobby Blevins, LeMoyne (Pitcher)

· May 9: Jacob Dempsey, Winthrop (Hitter); Nick Jones, Oral Roberts (Pitcher)

· May 16: Josh Dew, Troy (Hitter); Brad Lincoln, Houston (Pitcher)
Related links:



Pro-Line Cap Player of the Week plaques