DALLAS (FWAA) – North Carolina quarterback Drake Maye was the toast of Atlantic Coast Conference quarterbacks this season, throwing for 38 touchdowns and leading the league in passing yards (4,321) and total touchdowns (45). For his dynamic efforts that led the Tar Heels (9-5) to the ACC's Coastal Division title, the Football Writers Association of America awarded him as its Freshman Player of the Year presented by Chris Doering Mortgage.
Maye headlines the FWAA's 2022 Freshman All-America Team, a list of 32 first-year players who had standout seasons. Georgia, LSU and Penn State lead off that list with two players each among 29 different schools and all 10 FBS conferences plus independents represented.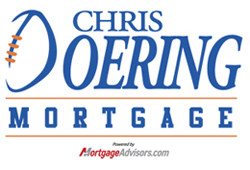 Maye was sensational throughout the season, earning the ACC's top accolades as player of the year, offensive player of the year and offensive rookie of the year. He is only the second player in the conference's history to accomplish the feat – joining Heisman Trophy winner Jameis Winston from the 2013 season – and is only the second freshman to be named player of the year in ACC history. His 38 passing touchdowns were the second-most by an ACC freshman.
He is only the sixth FWAA Freshman All-American from North Carolina and its first since fellow quarterback Sam Howell earned the same spot in 2019. Both were in-state recruits to Chapel Hill.
College Football Hall of Famer and legendary coach Steve Spurrier and former player ESPN College Football analyst Chris Doering will present the Player of the Year award at a reception planned for Feb. 27 at Spurrier's Gridiron Grille in Gainesville, Fla. During the event, the presentation of the inaugural Steve Spurrier Legend Coach Award presented by Chris Doering Mortgage will go to Coach Bob Stoops for his stellar coaching career at Oklahoma from 1999-2016, where he notched a 191-48 record. Last year's event was attended by both winning coaches, Coach Spurrier, Chris Doering, the FWAA's Mike Griffith, many other notable Gator and NFL greats, dignitaries from all three schools, members of the media and event sponsors.
Maye finished the season completing 342-of-517 passes (66.2%) for 4,321 yards and 38 touchdowns while also leading the Tar Heels in rushing with 698 yards and seven TDs. He is just the sixth QB since 2010 to post 4,000 passing yards, 35 passing touchdowns, 650 rushing yards and seven rushing touchdowns in a season. The others were Kyler Murray (2018), DeShaun Watson (2015, '16), Marcus Mariota (2014), Johnny Manziel (2013) and Robert Griffin III (2011) – each of them either won the Heisman Trophy or finished as the runner-up.
Maye completed his season throwing for 206 yards and three touchdowns in a 28-27 loss to Oregon in the SDCCU Holiday Bowl. Maye led two drives for field goals in the fourth quarter, but an Oregon touchdown and extra point kick with 29 seconds left gave the Ducks the win. Maye also rushed for 45 yards, giving him a 251-yard total offense count.
A Huntersville, N.C. native, Maye is second nationally in total offense (358.5), sixth in passing yards per game (308.6), tied for fifth in passing touchdowns (38) and 18th in passing efficiency (157.9). He is tied for fourth nationally with 272 points responsible for.
Maye earned the award over fellow finalists running back Quinshon Judkins of Ole Miss, linebacker Harold Perkins Jr. of LSU and running back Nicholas Singleton of Penn State.
The SEC led all conferences with nine members on the Freshman All-America Team. Judkins, a finalist for the Freshman Player of the Year Award, was the SEC's Newcomer of the Year who led all SEC running backs with 1,567 yards and 16 touchdowns. He is Ole Miss' first true freshman to ever earn FWAA Freshman All-America honors. National champion Georgia placed two defenders on the team, Malaki Starks in the secondary and defensive lineman Mykel Williams. Starks was the Bulldogs' second-leading tackler with 67 going into the College Football Playoff Championship Game with 3.5 sacks, tied for second on the team, and Williams was 11th in tackles with 26. Sparking its rise to college football's pinnacle, Georgia has had eight Freshman All-Americans the past five seasons. Five of the 14 defensive players hail from the SEC.
Perkins, a true freshman and also a finalist for Freshman Player of the Year, had an amazing season leading the Tigers in both sacks (6.5) and tackles for loss (11.5). Perkins, LSU's first linebacker to earn Freshman All-American honors, added 69 total tackles and 13 quarterback hurries. He was twice named SEC Defensive Player of the Week after wins over Alabama and Arkansas. He and offensive lineman Will Campbell, the Tigers' first selection on the offensive line since 2015, give LSU five FWAA Freshman All-Americans in the last three seasons.
Singleton highlights the pair from Penn State, which led the Big Ten with two of the league's five players. Singleton, a finalist for Freshman Player of the Year and the Big Ten's Freshman of the Year, was selected as the all-purpose player and finished with 1,061 rushing yards after a 120-yard effort in the Rose Bowl. Linebacker Abdul Carter is the Nittany Lions' first Freshman All-American linebacker since its first honoree, Dan Conner, in 2004. Also from the Big Ten, defensive lineman Gabe Jacas is only Illinois' second-ever honoree and its first since 2010. Both were defensive linemen.
In the Pac-12, Roger Rosengarten is Washington's first-ever offensive lineman to make the team and its first since 2016. At Arizona, Jonah Saavaiinaea is the Wildcats' first honoree on the offensive line since 2006 and its first since 2017. Wide receiver J. Michael Sturdivant is Cal's first freshman to make the team since 2016 and only the school's third-ever. The Pac-12 tied with the ACC and Big 12 with three honorees.
Texas (5), Louisiana (4), Florida (3) and Georgia (3) led the hometown states from which the All-Americans hailed.
The complete 2022 FWAA Freshman All-America Team:
OFFENSE
QB Drake Maye, North Carolina (6-4, 220, Huntersville, N.C.)
• RB Quinshon Judkins, Ole Miss (5-11, 210, Pike Road, Ala.)
• RB Richard Reese, Baylor (5-9, 175, Bellville, Texas)
WR Jared Brown, Coastal Carolina (6-0, 185, Lilburn, Ga.)
• WR Evan Stewart, Texas A&M (5-11, 170, Frisco, Texas)
WR J. Michael Sturdivant, Cal (6-3, 205, Highland Village, Texas)
TE Brady Hunt, Ball State (6-6, 245, Muncie, Ind.)
• OL Kelvin Banks Jr., Texas (6-4, 320, Humble, Texas)
• OL Will Campbell, LSU (6-6, 325, Monroe, La.)
• OL Blake Miller, Clemson (6-6, 315, Strongsville, Ohio)
OL Mason Randolph, Boise State (6-4, 320, Yorba Linda, Calif.)
OL Roger Rosengarten, Washington (6-6, 303, Highlands Ranch, Colo.)
• OL Jonah Savaiinaea, Arizona (6-5, 330, Tafuna, American Samoa)
DEFENSE
DL Dontay Corleone, Cincinnati (6-2, 320, Cincinnati, Ohio)
• DL Gabe Jacas, Illinois (6-3, 265, Port St. Lucie, Fla.)
• DL Deone Walker, Kentucky (6-6, 330, Detroit, Mich.)
• DL Mykel Williams, Georgia (6-5, 265, Columbus, Ga.)
• LB Jaishawn Barham, Maryland (6-3, 230, District Heights, Md.)
• LB Abdul Carter, Penn State (6-3, 233, Philadelphia, Pa.)
LB Trey Moore, UTSA (6-3, 230, San Antonio, Texas)
• LB Harold Perkins Jr., LSU (6-2, 220, New Orleans, La.)
DB Terrion Arnold, Alabama (6-0, 188, Tallahassee, Fla.)
DB Kendal Daniels, Oklahoma State (6-4, 205, Beggs, Okla.)
• DB Mansoor Delane, Virginia Tech (6-1, 177, Silver Spring, Md.)
DB Demetrius Hill, FIU (6-2, 190, Miami, Fla.)
• DB Benjamin Morrison, Notre Dame (6-0, 179, Phoenix, Ariz.)
• DB Malaki Starks, Georgia (6-1, 205, Jefferson, Ga.)
SPECIALISTS
• K Dominic Zvada, Arkansas State (6-2, 155, Chandler, Ariz.)
• P Anthony Venneri, Buffalo (6-0, 225, Hamilton, Ontario)
• KR Jaylin Lucas, Indiana (5-9, 185, Houma, La.)
• PR Zavion Thomas, Mississippi State (5-11, 190, Woodmere, La.)
• AP Nicholas Singleton, Penn State (6-0, 219, Shillington, Pa.)
• Denotes true freshman
Selections by conference: SEC 9, Big Ten 5, ACC 3, Pac-12 3, Big 12 3, Conference USA 2, Mid-American 2, Sun Belt 2, Independents 1, American Athletic 1, Mountain West 1.
Home states: Texas 5, Louisiana 4, Georgia 3, Florida 3, Arizona 2, Maryland 2, Ohio 2, Pennsylvania 2, Alabama, California, Colorado, Indiana, Michigan, North Carolina, Oklahoma State 1, and American Samoa and Ontario 1.
For more information on attending or sponsoring the reception, which will include presentation of both awards, please contact Tricia Garzon of the JAG Agency at 352-214-2331.
Chris Doering Mortgage, based in Gainesville, FL, was established in April 2007 as a residential lending company providing mortgage products including conventional, FHA, USDA and VA loans. The branch is a division of MortgageAdvisors.com – 3940 NW 16th Blvd., Suite A, Gainesville, FL 32605 – NMLS 70168/1937321. FHA Lender ID 2631500094. For more information, visit ChrisDoeringMortgage.com. College football analyst Chris Doering, former player for Coach Spurrier both in college and professionally, serves as the branch manager.
Founded in 1941, the Football Writers Association of America consists of journalists, broadcasters, publicists, photographers and key executives in all areas of college football. The FWAA works to govern media access and gameday operations while presenting awards and honors, including an annual All-America team. For more information about the FWAA and its programs and initiatives, contact Executive Director Steve Richardson at (214) 870-6516 or tiger@fwaa.com.
ALL-TIME FWAA FRESHMAN PLAYERS OF THE YEAR
2018: Trevor Lawrence, Clemson (Quarterback)
2019: Kenneth Gainwell, Memphis (All-Purpose)
2020 : Will Anderson Jr., Alabama (Linebacker)
2021: Brock Bowers, Georgia (Tight End)
2022: Drake Maye, North Carolina (Quarterback)