DALLAS (FWAA) – UCLA linebacker Keisean Lucier-South helped the Bruins to their first win of the season by playing a role in three of UCLAs four fourth-quarter takeaways in its 37-7 win at Cal. For grabbing his first career interception, a fumble recovery he returned for a touchdown and a making a sack that forced another fumble, Lucier-South has earned the Bronko Nagurski National Defensive Player of the Week honor for games of the weekend of Oct. 13, as selected by the Football Writers Association of America.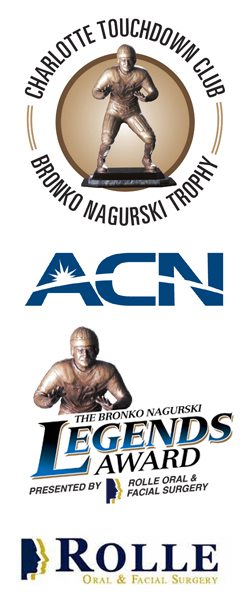 UCLA led 20-7 entering the fourth quarter when Lucier-South, a redshirt junior from Santa Ana, Calif., snagged his first career interception to end Cals first possession of the quarter. On Cal·s next possession, a sack by fellow linebacker Odua Isibor caused a fumble, which Lucier-South picked up and returned 38 yards for a touchdown, the first score of his career. Lucier-South had a sack on Cal·s next possession that caused a fumble which UCLA also recovered before expanding its lead.
Lucier-South finished the game with six tackles and a career-high 3.5 tackles for loss in helping UCLA snap its 12-game losing streak in true road games and 11 straight in conference road games. Lucier-South now has 8.5 tackles for loss on the season, which leads the Bruins and is tied for 31st nationally at 1.42 per game. He has 29 total tackles this season, fourth on the team, and has three sacks for a team-leading 23 yards in losses.
Each Tuesday during the regular season, the FWAA has selected a Bronko Nagurski National Defensive Player of the Week since 2001. Lucier-South will be added to the Bronko Nagurski Trophy Watch List. The FWAA and the Charlotte Touchdown Club will announce five finalists for the 2018 Bronko Nagurski Trophy on Wed., Nov. 14. The winner will be chosen from those five finalists who are part of the 2018 FWAA All-America Team.
The FWAA All-America Committee, after voting input from the association's entire membership, selects a 26-man All-America Team and eventually the Bronko Nagurski Trophy finalists. The committee members then select the winner as the best defensive player in college football.
The annual Bronko Nagurski Trophy Banquet, presented by ACN, will be held on Mon., Dec. 3 at the Charlotte Convention Center. In addition to the 2018 Bronko Nagurski Trophy winner's announcement, the banquet will also celebrate the recipient of the Bronko Nagurski Legends Award, sponsored by the Rolle Oral & Facial Surgery.
The FWAA has chosen a National Defensive Player of the Year since 1993. In 1995, the FWAA named the award in honor of the legendary two-way player from the University of Minnesota. Nagurski dominated college football then became a star for professional football's Chicago Bears in the 1930s. Bronislaw "Bronko" Nagurski is a charter member of both the College Football and Pro Football Halls of Fame.
The Bronko Nagurski Trophy is a member of the National College Football Awards Association (NCFAA) which encompasses the most prestigious awards in college football. Visit ncfaa.org to learn more about our story.
About the Football Writers Association of America:
Founded in 1941, the FWAA consists of 1,400 men and women who cover college football. The membership includes journalists, broadcasters and publicists, as well as key executives in all the areas that involve the game. The FWAA works to govern areas that include game-day operations, major awards and its annual All-America team. For more information about the FWAA and its award programs, contact Steve Richardson at tiger@fwaa.com.
ABOUT THE CHARLOTTE TOUCHDOWN CLUB AND ITS SPONSORS
The Charlotte Touchdown Club is a non-profit organization founded in 1991 for the purpose of promoting high school, collegiate, and professional football in the Charlotte, N.C., region. The club's activities and services focus community attention on the outstanding citizenship, scholarship, sportsmanship, and leadership of area athletes and coaches. Since 1991, the club has raised more than $2,000,000 to benefit area high school and collegiate athletics. For more information, contact John Rocco (704-347-2918 or jrocco@touchdownclub.com). The official website of the Charlotte Touchdown Club is touchdownclub.com.
ACN, Inc.
Founded in 1993, ACN is the world's largest direct seller of telecommunications, energy and essential services for residential and business customers. ACN provides the services people need and use every day including phone service, high-speed internet, wireless, television, security and automation, computer support, payment processing and natural gas and electricity. ACN operates in 25 countries with offices located throughout North America, Europe, Latin America, Asia and the Pacific. For more information, visit myacn.com. For information on ACN's home-based business opportunity, visit acninc.com.
About Rolle Oral & Facial Surgery
Dr. Richard R. Rolle Jr. is a leading oral & maxillofacial surgeon, with strong ties to athletics and delivering excellence www.rolleoralfacialsurgery.com. Rolle Oral & Facial Surgery offers expertise in: dental implants, wisdom tooth extraction, youth-capturing, cosmetic injectables, oral surgery and cleft lip reconstruction in his Lake Norman, North Carolina practice. Dr. Rolle holds a B.A. from the University of Notre Dame where he played varsity football under legendary Coach Lou Holtz. He completed his oral surgery internship at Harvard's Massachusetts General Hospital and holds a Doctor of Dental Surgery from Meharry Medical College. Rolle Oral & Facial Surgery is the official surgeon for the Charlotte Hornets, Charlotte Checkers and Charlotte 49ers.
2018 Bronko Nagurski National Defensive Players of the Week

Weekend of Sept. 1: Tyler Horton, Boise State

· Weekend of Sept. 8: Nate Landman, Colorado

· Weekend of Sept. 15: Alvin Davis Jr., Akron

· Weekend of Sept. 22: Ben Burr-Kirven, Washington

· Weekend of Sept. 29: Jerry Tillery, Notre Dame

· Weekend of Oct. 6: Montez Sweat, Mississippi State

· Weekend of Oct. 13: Keisean Lucier-South, UCLA

· Weekend of Oct. 20: Austin Robinson, Houston

· Weekend of Oct. 27: Reed Blankenship, Middle Tennessee

· Weekend of Nov. 3: Quinnen Williams, Alabama
Related link:

Bronko Nagurski Trophy (All-Time Winners, Finalists and Players of the Week)