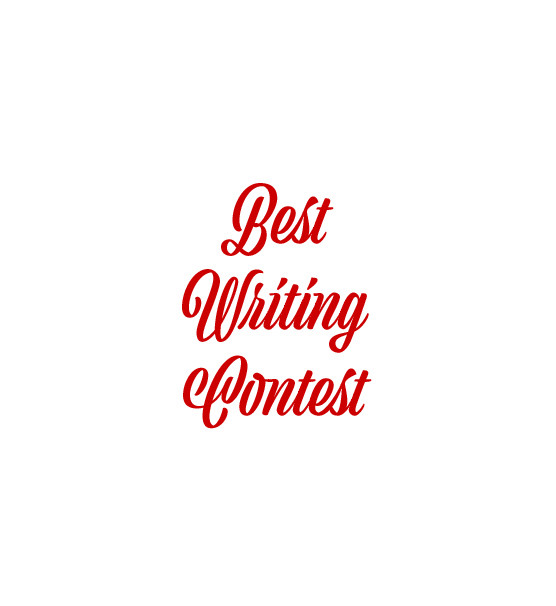 USBWA Best Writing Contest
Contest to reward the best annual works by USBWA members. Here are the rules of entry:
USBWA members can submit entries in the Best Writing Contest until July 31.
CATEGORIES (5)
Column Writing
Moderate-Length Feature
Magazine-Length Feature
Spot News/Game Coverage
Enterprise/Investigative
You must be an USBWA member in good standing to enter.
Deadline: July 31, 2023. Entries sent after the deadline WILL NOT BE ACCEPTED.
Limit: One (1) article per category, although a series of articles may be submitted in the enterprise category.
Entries must have appeared in print or on line between May 1, 2022 and April 30, 2023.
Entries must be submitted electronically to contest@usbwa.com. Entries not sent to this e-mail address will not be accepted.
Send MS Word or text files only. DO NOT SEND HTML files, Word Perfect files, stories in other word processing software or links to stories on the Internet or electronic libraries.
Make your entry easy to read by taking out unnecessary carriage returns (They can give your entry an odd look when opened by a judge's word processing program).
Delete any embedded advertising, photos and cutlines from the files (The file should contain only your story and your identifying information).
At the top of each entry, the following information should be included:
Writer(s)
Publication or online service
Category
Date of publication
E-mail address and telephone number for the writer(s) of the entry.
The entries will be sorted and stripped of identifying information and forwarded to the judge(s).
Files containing your entries should follow this naming convention: yourname-category.doc
The category must be one of these five: Game, Moderate Feature, Magazine Feature, Enterprise or Column
Example: MalcolmMoran-game.doc.
Questions on the Best Writing Contest? E-mail Malcolm Moran at malcolm@usbwa.com.
2021 BEST WRITING CONTEST RESULT
COLUMN
1. Luke DeCock, Raleigh News & Observer: If LeVelle Moton were white, would he be an ACC coach?
From the judge: "This column does what good journalism is supposed to do. It shows, rather than tells. And what it shows is compelling."
2. John Feinstein, Washington Post: Replay is suffocating college basketball: 'We're damaging the game'
3. Harry Minium, ODUSports.com: ODU Men's Basketball Team Talked Honestly About Race and Grew Closer as a Result
4. Lindsay Schnell, USA TODAY: Is basketball necessary? For Maryland women's coach Brenda Frese and her family, there's no doubt
5. Lenn Robbins, TheNYextra.com: Thanks To Ewing, Hoya Saxa Means Something Again
GAME STORY/SPOT NEWS
1. Jesse Newell, The Kansas City Star: KU Jayhawks basketball vs. Texas Tech: Game analysis, 58-57
From the judge: "Seeing a game through Bill Self's eyes. Takes the story one step further than standard post game questions and answers for the reader."
2. Myron Medcalf, ESPN.com: Ohio State basketball player Seth Towns detained by police during George Floyd rally
3. John Feinstein, Washington Post: How do you lose to a team by 44 and then beat the same team the next day? Ask Army.
4. Mike Rodak, AL.com/Birmingham News: Alabama assistant raises more than $50,000 for family of Luke Ratliff
5. Mike Waters, Syracuse.com/The Post Standard: Syracuse goes from NCAA bubble to Sweet 16: 'This team just never gave up'
ENTERPRISE
1. Brendan Quinn, The Athletic: Emoni Bates is an NBA inevitability. The path, his college decision, the control ... that's more complicated
From the judge: "A deep look at the complex life of Emoni Bates, a high school basketball story that reveals the levels and layering of the sport."
2. John Feinstein, Washington Post: John Thompson and I argued plenty, but few people have taught me more
3. Mike DeCourcy, The Sporting News: 'Literally, totally, just euphoric': An oral history of the only March Madness in 2020, and the day COVID stopped it
4. Craig Meyer, Pittsburgh Post-Gazette: A college basketball season unlike any other — is it worth it?
5. Jeff Borzello, ESPN.com: Back-to-backs, post-pause defeats and the coaching gauntlet of college basketball's season of coronavirus
MODERATE LENGTH FEATURE
1. John Feinstein, Washington Post: Covid crushed VCU's NCAA tournament dreams. A month later, the pain hasn't gone away.
From the judge: "Feinstein tells the heart-breaking after-story of VCU basketball, disqualified from the tournament because of positive Covid tests."
2. Tyler Tachman, Inside the Hall: Armaan Franklin's enduring hero
3. Seth Davis, The Athletic: Basketball will miss Tom Konchalski. I will miss my friend
4. Ken Davis, KenDavisFiles.com: Ewing Enjoys New Version of Garden Party
5. CJ Moore, The Athletic: The remarkable rise of Jerome Tang to the head chair at No. 2 Baylor
MAGAZINE LENGTH FEATURE
1. Russell Steinberg, Mid-Major Madness: Carver College is trying to build a winner, even if you don't see it yet
2. CJ Moore, The Athletic: The legend of Creighton sharpshooter Mitch Ballock, in 24 acts
3. Austin Chastain, Central Michigan Life: Taking the stage: Former Chippewa guard makes TV debut on 'Chicago PD'
4. Brendan Quinn, The Athletic: 'I had never seen anything like him': Shaquille O'Neal's recruitment was from another time — inside an extraordinary arrival
5. David Hale, ESPN.com: The amazing journey and mission of BYU's Gideon George