DALLAS (FWAA) – This is the 12th installment of the Football Writers Association of America's weekly Freshman Focus for the Steve Spurrier First-Year Coach of the Year Award, Freshman Player of the Year and the 2023 FWAA Freshman All-America Team.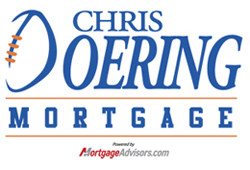 The Steve Spurrier First-Year Coach Award, presented by Chris Doering Mortgage, goes to the best first-year coach (at his school) in FBS football at the conclusion of the season.
The recipient of the Steve Spurrier First-Year Coach, the FWAA Freshman of the Year and the Steve Spurrier Legends Coach will be honored at a special reception on Feb. 26 in Gainesville, Fla.
FIRST-YEAR PLAYERS: THE FRESH FOUR
CJ Baxter, RB, Texas (6-1, 218, Orlando, Fla.): 20 rushes, 117 yards; 5 receptions, 13 yards
Baxter silenced any concerns about the absence of top running back Jonathon Brooks, fueling Texas' ground game in a 26-16 win at Iowa State. The true freshman helped revive a stagnant Longhorn offense to outscore the Cyclones 20-13 in the second half. With Brooks out for the season, the Longhorns will lean on Baxter as they fight for a spot in the College Football Playoff. Texas is back in action hosting Texas Tech under Friday night lights.
Anthony Colandrea, QB, Virginia (6-0, 180, St. Petersburg, Fla.): 21/30, 278 yards, 3 TD; 9 rushes, 66 yards
Colandrea's first career win was nothing if not memorable as he led Virginia to a 30-27 upset of Duke. The true freshman tossed three touchdowns for the first time in his career, displaying pinpoint accuracy on aggressive throws. Colandrea's decision-making has sharpened, as the Duke win marked his first start without an interception. Virginia will look to spoil Virginia Tech's bowl aspirations on Saturday in Charlottesville.
Mark Fletcher Jr., RB, Miami (6-2, 225, Fort Lauderdale, Fla.): 17 rushes, 126 yards, 2 TD; 1 reception, 25 yards
Fletcher Jr. set career-highs in yards rushing and touchdowns in Miami's loss 38-31 to Louisville. The true freshman's strength and slipperiness were on display as he bounced off Cardinal defenders all game. Fletcher Jr. surpassed 100 yards rushing for the second time this season. Miami will aim to snap a three-game losing streak when it visits Boston College on Friday.
Jahiem White, RB, West Virginia (5-7, 192, York, Pa.): 21 rushes, 204 yards, 1 TD; 1 reception, 75 yards, 1 TD
White's eye-popping 279 yards of total offense powered West Virginia to a 42-21 win over Cincinnati. The true freshman's explosiveness also spurred the Mountaineers' passing attack, as he took his only reception of the night for a 75-yard touchdown. White became West Virginia's first rusher with over 200 yards on the ground in seven years. White will look to run wild again when the Mountaineers visit a struggling Baylor team on Saturday.
STEVE SPURRIER FIRST-YEAR COACHES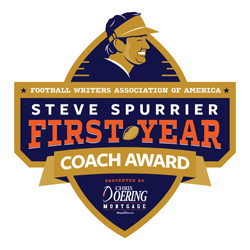 Jeff Brohm, Louisville: Brohm needed just 11 games to take Louisville somewhere it had not gone in nine years in the ACC: the conference championship game. The Cardinals crafted their seventh ACC win – tying a program record – by beating Miami, 38-31. Quarterback Jack Plummer led the Lousiville attack, finishing 24-of-37 passing with 308 yards, three touchdowns and an interception. The Cardinals will fight for their first 11-win season since joining the ACC when they host Kentucky on Saturday.
Jamey Chadwell, Liberty: Chadwell led the Flames to a program record of their own, notching the school's 11th win of the season. Liberty imposed its will on UMass in a 49-25 win, rushing for a whopping 324 yards. Dual-threat quarterback Kaidon Salter threw for 225 yards, rushed for another 118, and scored four total touchdowns. The Flames can complete the first perfect regular season in program history with a win at UTEP on Saturday.
Brent Key, Georgia Tech: Key's Yellow Jackets are bowl-eligible for the first time since 2018 after a 31-22 win at Syracuse. Georgia Tech outgained the Orange, 344-259, led offensively by quarterback Haynes King and running back Jamal Haynes. Redshirt freshman linebacker Kyle Efford plucked a game-sealing interception out of the air to bury Syracuse. The Yellow Jackets will look to shock the world when top-ranked Georgia comes to Atlanta on Saturday.
Barry Odom, UNLV: The chips keep falling Odom's way in Year One as the Rebels are a win away from their first Mountain West Championship Game. UNLV also earned its first nine-win season in 39 years by beating Air Force, 31-27. Freshman quarterback Jordan Maiava completed 15 passes for 339 yards, two touchdowns and two interceptions to lead the Rebels. The Mountain West's first-place team can clinch a championship game spot when San Jose State visits on Saturday.
Founded in 1941, the Football Writers Association of America consists of journalists, broadcasters, publicists, photographers and key executives in all areas of college football. The FWAA works to govern media access and gameday operations while presenting awards and honors, including an annual All-America team. For more information about the FWAA and its programs and initiatives, contact Executive Director Steve Richardson at 214-870-6516 or tiger@fwaa.com.