Comments by the judge: "Great job on capturing the depth of Mike Leach's coaching career, his life, laced with fact, opinions and emotion. Was the first entry I read, and I just couldn't find another one that matched up."
Mike Leach was entertaining, sure. But don't forget that he also was an innovator
Dec. 13, 2022
By Ivan Maisel, On3.com
In death as in life, so much of the focus on Mike Leach will be on his value as an entertainer, which, in death as in life, will completely miss the point.
Any college football journalist within earshot of the Mississippi State coach, who died Monday night at 61, knew that if you could stick a mic in front of Leach and turn it on, the hard part of your day was done.
You might hear about pirates, or relationships, or Geronimo, or whatever. Leach acted like a walking Wikipedia of esoterica, especially if it meant he didn't have to talk about his football team. Leach utilized misdirection in interviews as adeptly as he employed it in the Air Raid offense that he and Hal Mumme birthed more than 30 years ago at Iowa Wesleyan.
Few offenses in the history of the game have remained as unstoppable for as long as the Air Raid, a passing attack that uses the entire field to show one thing and do another. Leach won 158 games in 21 seasons at Texas Tech, Washington State and Mississippi State. There isn't a college football blue blood in that bunch, which is hardly a coincidence. Leach attended BYU but didn't play football. He got a law degree from Pepperdine but didn't practice law. He showed no interest in the road more traveled.
So Leach spent his career outside the velvet ropes of college football coaching, spouting off on oddball topics in ways that made a college football coach seem like an oddball. He came to the office late and worked late, which is not how Bear Bryant did it. He would leave Pullman for weeks in the offseason for his home in Key West. He walked the three-and-a-half miles from his home to his Washington State office.
Leach never got more than a sniff or two at coaching a have. Five years ago, the then-Tennessee athletic director interviewed Leach, and Tennessee responded by firing the athletic director. It forever will remain a mystery as to whether he would have succeeded at a school with a legacy of success. His coaching tree suggests that he knew how to coach – from Lincoln Riley to Art Briles, Josh Heupel to Sonny Dykes and Dana Holgorsen and many more.
If you listened to Leach talk about football, what sounded different could prove to be prescient. Leach lobbied for a playoff when a playoff wasn't cool. He coached the Air Raid offense when that wasn't cool, either. Look at it now, more mainstream than khaki and still effective more than two decades after Leach came to Bob Stoops' staff at Oklahoma and sprung it on an unsuspecting Big 12 Conference.
Combine that scheme with the kind of athletes the Sooners signed, and in two years Stoops raised the BCS crystal football. Leach helped the Sooners on their way to the mountaintop, but he didn't get there with them. After Oklahoma went 7-5 in 1999, Stoops' first season, Leach left to become coach at Texas Tech. The Sooners won the 2000 BCS title. It would be as close as Leach ever got to a national title.
Leach never had a team with those kinds of athletes again. Over his entire career, he has coached three first-round draft choices – one at each school. He never reached a conference championship game, much less won one. At Washington State and Mississippi State, Leach went 2-10 in the Apple Cup and Egg Bowl. Maybe it's that Leach won games but not the right ones.
Leach turned Texas Tech into a winner (84-43 in 10 seasons) and got fired anyway, a few months after a contentious contract negotiation in which the university caved to public opinion and signed him to a five-year deal. The university wielded a dispute over player discipline a year later as a cudgel to dismiss Leach. Texas Tech has never been as successful again.
He went 43-22 over his last five seasons at Washington State but decided that he'd rather coach in Starkville, which is to the SEC what Pullman is to the Pac-12.
Mississippi State's nailbiter of an Egg Bowl victory over Ole Miss, 24-22 on Thanksgiving, meant that the Bulldogs finished 8-4 and raised Leach's record in Starkville to 19-17, where it will stay, a monument to what might have been. Leach fought a stubborn case of pneumonia this season. It appeared as if he had won the fight. He will be missed, even if it's for the wrong reason.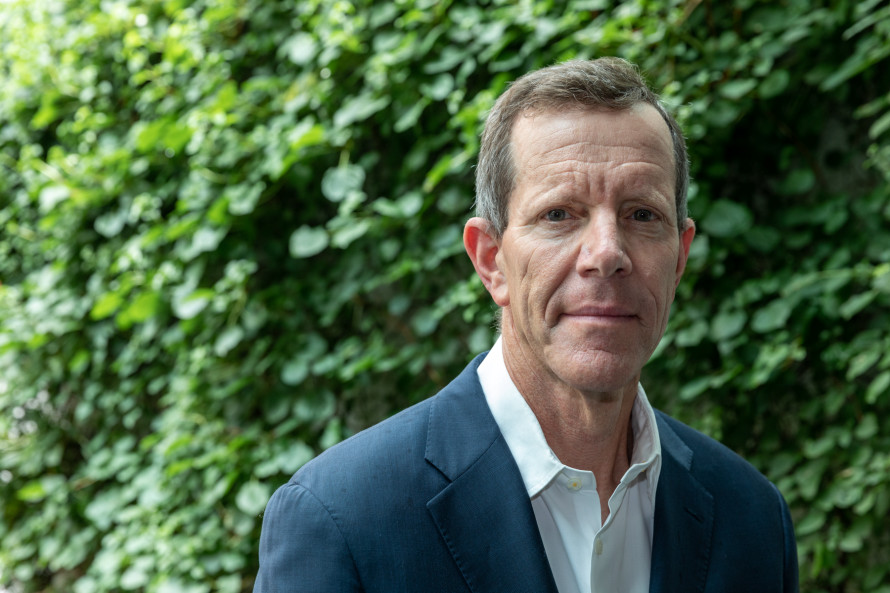 Ivan Maisel, On3.com
Age: 63
College: Stanford
Background: This is the ninth first-place finish in the FWAA Best Writing Contest for Maisel, who won the FWAA's prestigious Bert McGrane Award in 2016. Maisel, the FWAA President in 1995, has covered college football since 1987 for The Dallas Morning News (1987-94), Newsday (1994-97), Sports Illustrated (1997-2002), ESPN.com (2002-2021) and as a founding member of the staff at On3 (2021-23). Maisel left On3 in June because, as he put it, "It's time." This award is gratifying, he said, because it comes 30 years after his first FWAA writing award, and because it serves both as a validation of On3 and as a sign that he didn't overstay his welcome in the press box. Ivan and his wife, Meg Murray, live in Fairfield, Conn. They have two daughters, Sarah, 31, and Elizabeth, 26. Their son Max, who died in 2015 at age 21, is the inspiration for Maisel's 2021 memoir, I Keep Trying to Catch His Eye. Maisel is returning to college football as the subject of his next book, which will be published in 2025.