DALLAS (FWAA) – This is the fourth installment of the Football Writers Association of America's weekly Freshman Focus for the Steve Spurrier First-Year Coach of the Year Award, Freshman Player of the Year and the 2023 FWAA Freshman All-America Team.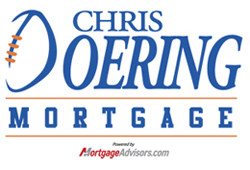 The Steve Spurrier First-Year Coach Award, presented by Chris Doering Mortgage, goes to the best first-year coach (at his school) in FBS football at the conclusion of the season.
The recipient of the Steve Spurrier First-Year Coach, the FWAA Freshman of the Year and the Steve Spurrier Legends Coach will be honored at a special reception on Feb. 26 in Gainesville, Fla.
FIRST-YEAR PLAYERS: THE FRESH FOUR
Jalen Buckley, RB, Western Michigan (5-11, 210, Aurora, Ill.): 29 rushes, 190 yards, 2 TD
Buckley continued his red-hot start to 2023 despite Western Michigan's 49-31 loss to Toledo. The redshirt freshman's breakaway speed helped him notch his second 190-plus yard game this season. Buckley's 507 yards rushing on the season is good for the sixth-most in the country. The Broncos' ground game will be challenged by a Ball State front that has allowed the MAC's third-lowest rush yards per game.
Luke Hasz, TE, Arkansas (6-3, 242, Bixby, Okla.): 6 receptions, 116 yards, 2 TD (LSU)
Hasz's breakout game served as a consolation for Arkansas fans after a 34-31 loss to LSU. The tight end's timely fourth-quarter touchdowns kept the Razorbacks contending for a shootout win against the SEC West's defending champion. The true freshman displayed sneaky speed and route-running ability on both touchdowns and a game-tying two-point conversion. Hasz will look to lead the Razorback air attack again when it faces Texas A&M this weekend in Arlington, Texas.
Jaylen Raynor, QB, Arkansas State (6-0, 204, Kernersville, N.C.): 11/21, 233 yards, 3 TD, 1 INT; 17 rushes, 97 yards, 2 TD
Raynor electrified an Arkansas State offense that scored just 10 points through its first three weeks with a 44-37 win over Southern Miss. The dual-threat paired a pinpoint 60-yard touchdown pass with a 62-yard score on the ground in the win. Raynor was the Red Wolves' first true freshman starting quarterback since 2019. Arkansas State will finish off non-conference play vs. Massachusetts on Saturday.
Taurean York, LB, Texas A&M (6-0, 230, Temple, Texas): 11 tackles, 0.5 sacks, 2 tackles for loss
York led Texas A&M in tackles for the second time this season in a 27-10 shutdown of Auburn. The Aggie defense surrendered just 200 yards and allowed three third-down conversions in 15 attempts. York's 22 total tackles are the second-most on a Texas A&M defense loaded with talent. The Aggies' defensive front will be challenged this weekend when it clashes with Arkansas.
STEVE SPURRIER FIRST-YEAR COACHES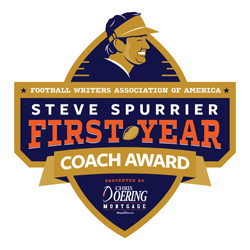 Jeff Brohm, Louisville: Brohm's pass attack was unleashed in a 56-28 statement win over Boston College. Quarterback Jack Plummer completed 18 passes for 388 yards and five touchdowns while Jawhar Jordan added three scores with over 200 yards from scrimmage. The Cardinals lead the ACC in both passing yards (304.8) and rushing yards (237.3) per game after Week 4. Brohm aims to lead Louisville to its first 5-0 start in a decade with a win over NC State on Friday.
Jamey Chadwell, Liberty: Chadwell's Flames took first place in Conference USA with a dominant 38-6 beatdown of FIU. Liberty's defense consistently delivered in the clutch, allowing just three third-down conversions on 12 attempts. The Flames demolished FIU's defensive front, rushing for 364 yards on 44 attempts. Chadwell's squad is off this weekend before hosting Sam Houston on Oct. 5.
Luke Fickell, Wisconsin: Fickell earned his first Big Ten win with a strong 38-17 defeat of Purdue. The Badgers earned their 17th straight victory over Purdue after jumping out to a 21-3 lead. Former FWAA Freshman All-American Braelon Allen led Wisconsin with 116 yards rushing and two touchdowns. The Badgers next will take on Rutgers on Oct. 7.
Brent Key, Georgia Tech: Georgia Tech's defense haunted Wake Forest en route to a 30-16 upset. The Yellow Jackets tallied eight sacks and five turnovers for Key's first conference win of the season. Georgia Tech averaged 480 yards per game in September, good for fourth-best in the ACC. Key will look to finish the month with a strong win over Bowling Green on Saturday.
Founded in 1941, the Football Writers Association of America consists of journalists, broadcasters, publicists, photographers and key executives in all areas of college football. The FWAA works to govern media access and gameday operations while presenting awards and honors, including an annual All-America team. For more information about the FWAA and its programs and initiatives, contact Executive Director Steve Richardson at 214-870-6516 or tiger@fwaa.com.