DALLAS (FWAA) – The Football Writers Association of America released its 2023 Bronko Nagurski Trophy Watch List today, selecting 94 defensive standouts from 69 schools in all 10 Division I FBS conferences plus Independents. The watch list roster includes three returning players from last season's FWAA All-America team, the top four tacklers from last season, the sack and interception leaders from 2022 and five secondary players who had at least six interceptions last year.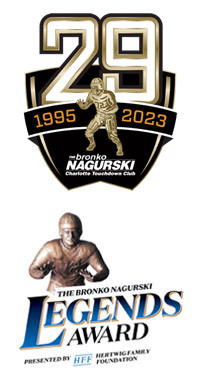 The FWAA and the Charlotte Touchdown Club will announce finalists for the 2023 trophy on Nov. 15 and the winner will be unveiled Dec. 4 at the Bronko Nagurski Awards Banquet in Charlotte, N.C.
The trio of FWAA All-Americans top the list, each of them from the second team. Old Dominion linebacker Jason Henderson led all FBS players in tackles last year by a wide margin – his 15.5 tackles per game average was 4.2 tpc ahead of the second-best total. Ohio State linebacker Tommy Eichenberg, who averaged 9.2 tackles per game last season and helped the Buckeyes become the FBS's 14th-best team in total defense and thrust them into the College Football Playoff semifinals. Clemson's Tyler Davis is the third returning All-American plugging the middle of a Tigers' defense that was 13th nationally stopping the run giving up 102.7 ypg.
Davis is one of 13 defensive tackles on the Bronko Nagurski Trophy watch list, 10 of which are also on the preseason watch list for the Outland Trophy, also awarded by the FWAA and releasing its list today. Besides the defensive tackles, the Bronko Nagurski Trophy list includes 29 linebackers, 19 each of cornerbacks and safeties and 16 defensive ends.
Eichenberg is one of three Ohio State players on the list along with defensive end JT Tuimoloau and safety Lathan Ransom. Penn State, with one player from each segment of its defense in defensive end Chop Robinson, linebacker Abdul Carter and cornerback Kalen King, and Michigan, the same with defensive tackle Kris Jenkins in front of linebacker Junior Colson in front of safety Rod Moore, are nine of the Big Ten Conference's 15 players that tie the Southeastern Conference for the most from one conference.
The SEC has three players each from defending national champion Georgia and Alabama. Georgia defensive end Mykel Williams and safety Malaki Starks, both fresh off last season's FWAA Freshman All-America Team, join linebacker Jamon Dumas-Johnson for the Bulldogs. Also a Freshman All-American last season was Alabama linebacker Dallas Turner with teammate cornerback Kool-Aid McKinstry and safety Malachi Moore joining him on the list. A quintet of Tigers – super sophomore linebacker Harold Perkins Jr. and Mekhi Wingo of LSU, cornerback Kris Abrams-Draine and linebacker Ty'Ron Hopper of Missouri, and Auburn cornerback D.J. James – are others among the nine schools represented from the SEC. Kentucky defensive tackle Deone Walker is another returning Freshman All-American.
Besides Davis, Clemson's other representatives are linebackers Barrett Carter and Jeremiah Trotter Jr. Florida State is expected to challenge for the Atlantic Coast Conference title supported by watch listers defensive end Jared Verse up front and cornerback Fentrell Cypress II in the secondary. Also from the ACC is North Carolina linebacker Cedric Gray, who was third nationally in tackles last season with 146, and Miami safety Kamren Kinchens, who tied for third in the FBS with six interceptions.
Cornerback Josh Newton of national runner-up TCU is at the forefront of the 11-man crew from the Big 12 that has one player from 11 of its now 14 schools, including new members Cincinnati with super sophomore defensive tackle Dontay Corleone and UCF linebacker Jason Johnson. Heading up the 10 players from the Pac-12 are two from Utah, safety Cole Bishop and defensive tackle Junior Tafuna, and UCLA defensive end Laiatu Latu, the top returning sack leader from a year ago with 10.5 sacks that tied for seventh nationally.
There are 14 schools which have two players on the list including Buffalo, which has linebacker Shaun Dolac, second behind ODU's Henderson in total tackles last season with 147 and an 11.3 tpc average, on the list joining safety Marcus Fuqua, whose seven interceptions tied for the national lead. Notre Dame's pair are linebacker JD Bertrand and cornerback Benjamin Morrison. Illinois bolsters the Big Ten's count with standout defensive linemen Jer'Zhan Newton on the end and tackle Keith Randolph in the middle.
Defending American Athletic Conference champion Tulane and UTSA, a new member to the conference and a co-favorite with Tulane in the preseason, each have two players. Tulane defensive end Darius Hodges and cornerback Jarius Monroe are two of the AAC's six representatives along with linebacker Trey Moore and safety Rashad Wisdom from UTSA. Other schools with two players on the team are Marshall – safety Micah Abraham tied for third in the FBS with six interceptions last season – Oregon, Toledo and UTEP.
As a list by conference, the Big Ten and SEC lead with 15 each, the Big 12 has 11 and the Atlantic Coast and Pac-12 have 10 each followed by the American, Mid-American, Mountain West and Sun Belt with six each and Conference USA and the Independents with four.
In all 10 players from the 94-player list were on last season's FWAA Freshman All-America Team. There are 69 schools – more than half of the FBS membership – represented on this year's team.
Players may be added or removed from the watch list during the course of the season. As in previous years, the FWAA will announce a National Defensive Player of the Week each Tuesday this season. If not already on the watch list, each week's honored player will be added at that time.
Following is the complete 2023 Bronko Nagurski Trophy Preseason Watch List
2023 BRONKO NAGURSKI PRESEASON WATCH LIST (94)
CB Micah Abraham, Marshall
DE Gabe Hall, Baylor
S Tyler Nubin, Minnesota
CB Kris Abrams-Draine, Missouri
LB Jason Henderson, Old Dominion
S Kitan Oladapo, Oregon State
DE Praise Amaewhule, UTEP
DE Darius Hodges, Tulane
DE Collin Oliver, Oklahoma State
LB Levelle Bailey, Fresno State
S Maxen Hook, Toledo
DT Devonte O'Malley, NIU
S Yam Banks, South Alabama
LB Ty'Ron Hopper, Missouri
LB Harold Perkins Jr., LSU
LB JD Bertrand, Notre Dame
S Jack Howell, Colorado State
DE Owen Porter, Marshall
S Cole Bishop, Utah
DT Jaylon Hutchings, Texas Tech
DT Keith Randolph Jr., Illinois
CB Cobee Bryant, Kansas
DE Brennan Jackson, Washington State
S Lathan Ransom, Ohio State
S Calen Bullock, USC
CB D.J. James, Auburn
DE Chop Robinson, Penn State
DT James Carpenter, James Madison
DT Kris Jenkins, Michigan
S Kobe Savage, Kansas State
LB Abdul Carter, Penn State
LB Jason Johnson, UCF
LB DJ Schramm, Boise State
LB Barrett Carter, Clemson
LB Layton Jordan, Temple
LB Jackson Sirmon, California
DT DeWayne Carter, Duke
CB Donte Kent, Central Michigan
S Malaki Starks, Georgia
DT Kendy Charles, Liberty
S Kam Kinchens, Miami
CB Reddy Steward, Troy
LB Junior Colson, Michigan
CB Kalen King, Penn State
LB Danny Stutsman, Oklahoma
DT Dontay Corleone, Cincinnati
LB Tyrice Knight, UTEP
DT Junior Tafuna, Utah
CB Fentrell Cypress II, Florida State
DE Laiatu Latu, UCLA
CB T.J. Tampa, Iowa State
DT Tyler Davis, Clemson
CB Jordan Mahoney, Massachusetts
S Trey Taylor, Air Force
CB Cooper DeJean, Iowa
CB Dwight McGlothern, Arkansas
CB Ridge Texada, North Texas
LB Shaun Dolac, Buffalo
CB Kool-Aid McKinstry, Alabama
DE Bralen Trice, Washington
DE Brandon Dorlus, Oregon
LB Jackson Mitchell, UConn
LB Jeremiah Trotter Jr., Clemson
LB Jamon Dumas-Johnson, Georgia
CB Quinyon Mitchell, Toledo
DE JT Tuimoloau, Ohio State
LB Tommy Eichenberg, Ohio State
CB Jarius Monroe, Tulane
LB Dallas Turner, Alabama
S Nick Emmanwori, South Carolina
LB Cody Moon, San Diego State
DE Jared Verse, Florida State
DE JaQues Evans, WKU
S Malachi Moore, Alabama
DT Deone Walker, Kentucky
DE Donovan Ezeiruaku, Boston College
S Rod Moore, Michigan
LB Nathaniel Watson, Mississippi State
S Tra Fluellen, Middle Tennessee
LB Trey Moore, UTSA
CB Aydan White, N.C. State
LB Jaylan Ford, Texas
CB Benjamin Morrison, Notre Dame
S Evan Williams, Oregon
S Marcus Fuqua, Buffalo
DE Jer'Zhan Newton, Illinois
DE Mykel Williams, Georgia
LB Easton Gibbs, Wyoming
CB Josh Newton, TCU
DT Mekhi Wingo, LSU
LB Cedric Gray, North Carolina
LB Maema Njongmeta, Wisconsin
S Rashad Wisdom, UTSA
LB Cal Haladay, Michigan State
The FWAA All-America Committee, after voting input from the association's full membership, selects a 26-man All-America Team and eventually the Nagurski Trophy finalists. The Bronko Nagurski Trophy winner will be chosen from the five finalists named in November. Committee members, by individual ballot, select the winner they regard as the best defensive player in college football.
The FWAA has chosen a National Defensive Player of the Year since 1993. In 1995, the FWAA named the award in honor of the legendary two-way player from the University of Minnesota. Nagurski dominated college football, then became a star for professional football's Chicago Bears in the 1930s. Bronislaw "Bronko" Nagurski is a charter member of both the College Football and Pro Football Halls of Fame.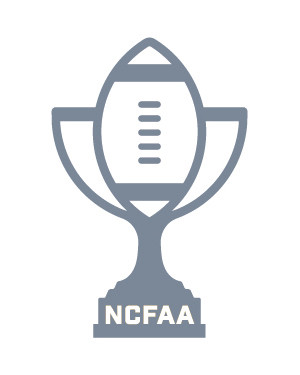 The Bronko Nagurski Trophy is a member of the National College Football Awards Association. Founded in 1997, the NCFAA includes college football's most prestigious awards and its 24 awards have honored more than 900 recipients dating back to 1935. This season, 12 NCFAA awards will honor national players of the week each Tuesday.

Sixteen NCFAA members are unveiling preseason watch lists over a two-week period as the association spearheads a coordinated effort to promote each award's preseason candidates. Following is the remaining 2023 preseason watch list calendar:

Wed., Aug. 2: Lou Groza Award/Ray Guy Award
Thu., Aug. 3: Paul Hornung Award/Wuerffel Trophy
Fri., Aug. 4: Mackey Award/Rimington Trophy

Mon., Aug. 7: Biletnikoff Award
Tue., Aug. 8: Davey O'Brien Award
Wed., Aug. 9: Doak Walker Award
Thu., Aug. 10: Butkus Award/Paycom Jim Thorpe Award
Fri., Aug. 11: Walter Camp Award

Mon., Aug. 14: Bednarik Award

For more information about the NCFAA and its award programs, visit the redesigned NCFAA.org or follow on Twitter at @NCFAA.
The Charlotte Touchdown Club is a 501(c)3 non-profit organization founded in 1990 for the purpose of promoting high school, collegiate, and professional football in the Charlotte, North Carolina region. Since its inception, the club has grown as well as diversified boasting a sponsor team of more than 80 companies. The Club's activities and services focus community attention on the outstanding Citizenship, Scholarship, Sportsmanship, and Leadership of area athletes and coaches. Through individual and corporate support, nearly $3,000,000 has been raised and donated to benefit the Touchdown Club's scholarship efforts.
Founded in 1941, the Football Writers Association of America consists of 1,300 men and women who cover college football. The membership includes journalists, broadcasters and publicists, as well as key executives in all the areas that involve the game. The FWAA works to govern areas that include game-day operations, major awards and its annual All-America team. For more information about the FWAA and its award programs, contact Steve Richardson at tiger@fwaa.com.