DALLAS (FWAA) – Setting two American Athletic Conference records with 4.5 sacks and 6.5 tackles for loss among his 11 total tackles, defensive end Derek Parish set a tone for an aggressive Houston defense in a road game at Texas Tech. Despite a 33-30 loss in overtime, the outstanding effort earned Parish the Bronko Nagurski National Defensive Player of the Week honor for games of the weekend of Sept. 10, as selected by the Football Writers Association of America.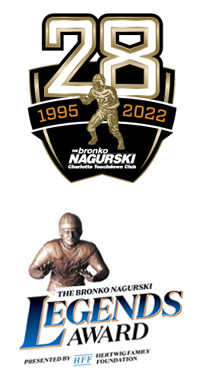 Parish, a 6-2 senior from Pearland, Texas, is one of two players nationally since 2000 to record at least 4.5 sacks and 6.5 tackles for loss and force a fumble in a single game. According to Pro Football Focus, Parish, who didn't start the game, tallied 12 pressures. Both totals were career highs, topping his previous high of 2.5 TFL's against Memphis last season.
One of his sacks and one of the tackles for loss came on third-down plays that stopped Texas Tech drives. In three career games against the Red Raiders, Paris has 18 total tackles with 13 solo stops and 5.0 sacks. His forced fumble was one of two by the Cougars in a game where they came up with three interceptions.
Parish leads Houston in sacks with 4.5 on the season and lists third for total tackles at 13 to go with 5.5 for losses, also a team-high.
Parish's 4.5 sacks broke the AAC mark of 4.0 held by East Carolina's Montese Overton (in 2015) and SMU's Justin Lawler (in 2017), while his 6.5 tackles for loss broke the record of 6.0 set by Temple's Quincy Roche in 2019.
Houston, which has seen both of its games go into overtime, hosts Kansas at 3 p.m. CT Saturday on ESPNU.
Each week during the regular season, the FWAA has selected a Bronko Nagurski National Defensive Player of the Week since 2001. The FWAA and the Charlotte Touchdown Club will announce finalists for the 2022 Bronko Nagurski Trophy on Nov. 16. The national defensive player of the year will be chosen from those finalists who are part of the 2022 FWAA All-America Team and presented with the trophy at the Bronko Nagurski Awards Banquet on Dec. 5 at the Charlotte Convention Center. N.C. State head coach Dave Doeren will be the keynote speaker.
The FWAA has chosen a National Defensive Player of the Year since 1993. In 1995, the FWAA named the award in honor of the legendary two-way player from the University of Minnesota. Nagurski dominated college football then became a star for professional football's Chicago Bears in the 1930s. Bronislaw "Bronko" Nagurski is a charter member of both the College Football and Pro Football Halls of Fame.
Founded in 1941, the Football Writers Association of America consists of journalists, broadcasters, publicists, photographers and key executives in all areas of college football. The FWAA works to govern media access and gameday operations while presenting awards and honors, including an annual All-America team. For more information about the FWAA and its programs and initiatives, contact Executive Director Steve Richardson at 214-870-6516 or tiger@fwaa.com.
About the Charlotte Touchdown Club
The Charlotte Touchdown Club is a 501(c)3 non-profit organization founded in 1990 for the purpose of promoting high school, collegiate, and professional football in the Charlotte, North Carolina region. Since its inception, the club has grown as well as diversified, boasting a sponsor team of more than (80) companies. The Club's activities and services focus community attention on the outstanding Citizenship, Scholarship, Sportsmanship, and Leadership of area athletes and coaches. Through individual and corporate support, nearly $3,000,000 has been raised and donated to benefit the Touchdown Club's scholarship efforts. For more information call 704-347-2918 or touchdownclub.com.