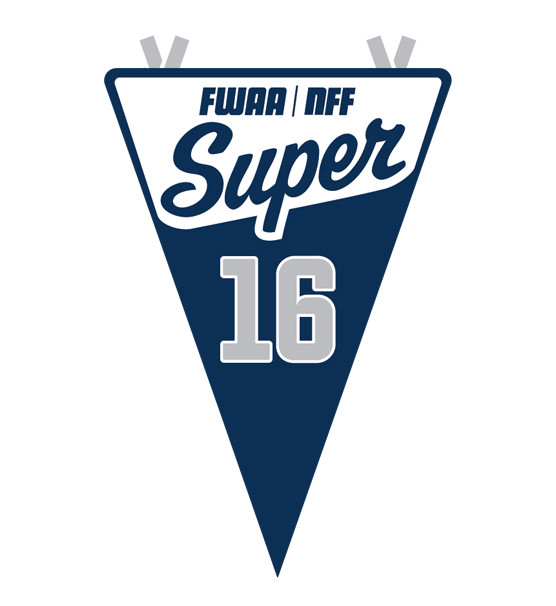 FWAA FWAA-NFF Super 16 Poll
In 2023, the Football Writers Association of America (FWAA) and the National Football Foundation (NFF) & College Football Hall of Fame are resuming a partnership for a ninth season to conduct a weekly poll, ranking the top 16 teams in the NCAA Football Bowl Subdivision each week during the regular season. There was no poll for the 2020 season. The results will be released each week beginning with a preseason poll.
The results will be released by 1 p.m. ET each Sunday of the regular season. The final poll will be released Dec. 3, the day after the conference championship games. The votes of each of the 50-plus pollsters will be made public each week during the season.
The pollsters consist of FWAA members and College Football Hall of Famers. The poll aims to draw on the vast knowledge of the group and their extensive experience in college football. The voters were selected to create a balanced-geographical perspective, coming from different conferences and regions of the country, as well as a diversity of viewpoints from the different roles associated with the game.
For more information about the poll, contact Phil Marwill with the National Football Foundation at pmarwill@footballfoundation.com or 917-579-4256.