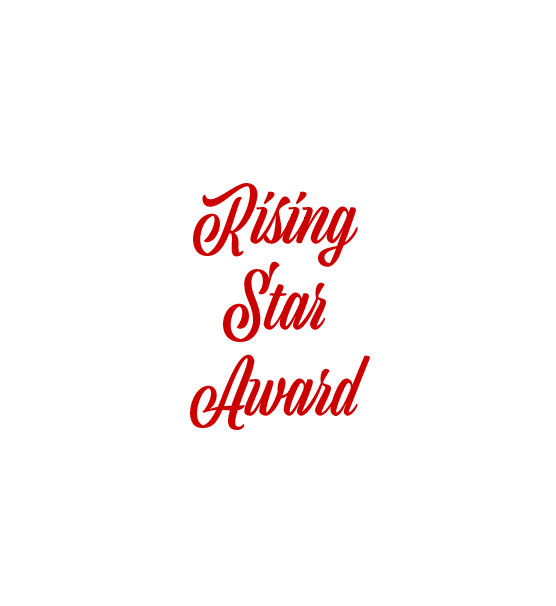 USBWA Rising Star Award
Presented to a distinguished USBWA member under age 30.
2021: Mirin Fader, The Ringer
During her time at the Register, Mirin would go anywhere in pursuit of a story. The sport didn't matter, the subject didn't matter —she simply wanted to write a quality piece. And, to be honest: The stuff was a little … erratic. Mirin wasn't one to pass up a hackneyed cliché; didn't mind telling us the Orange Lutheran High quarterback was "the baby of the family." But she kept working at it; working at it; digging, scratching, clawing. When she'd sit down to read a piece by Wright Thompson or Sally Jenkins, she'd do so with pen in hand, taking (wait for it) notes. Studying ledes. Noting transitions. Before long, her stuff was leaping off the page, and when Bleacher Report came calling in 2017, the site found itself with a dynamic and insatiably curious staff writer.
2020: Chris Heady, Omaha World Herald
Omaha World-Herald sportswriter Chris Heady has had a meteoric rise in his journalism career. His accomplishments are exactly why he was recognized with the 2020 Rising Star Award, given annually by the U.S. Basketball Writers Association to a member under the age of 30 who shows great promise as a college basketball writer. Heady joins an elite group recognized for this honor, including Sam Vecenie and Eamonn Brennan of The Athletic, Myron Medcalf of ESPN and Laura Keeley of the Raleigh News & Observer. Heady said that when USBWA president Mike Waters delivered the good news, it was hard to believe.
2019: Sam Vecenie, The Athletic
Fittingly, the USBWA discovered a Rising Star in Hollywood. Yet glitz and glamour have little to do with the latest winner of the award given to the organization's top basketball writer under the age of 30: Sam Vecenie. Vecenie, 28, is a roll-up-the-sleeves kind of guy as a senior writer at The Athletic specializing in the NBA draft. He must be an expert in the worlds of both the NBA and college basketball – and on the top prep players as well. Then he must determine where those prospects would fit best on NBA teams and be able to convey that knowledge in an entertaining manner.
2018: Nicole Auerbach, The Athletic
When your last name is Auerbach, you should be involved in basketball. Nicole Auerbach is not only still involved, she is this year's winner of the U.S. Basketball Writers Association's Rising Star award. Though Auerbach switched jobs over the summer, she earned the honor through her body of work at USA Today and because she will continue to write about college basketball for The Athletic's college basketball wing, the Fieldhouse. While she was the primary college basketball writer for USA Today, her emphasis at The Athletic is on college football for the All-American.
2017: David Gardner, Sports Illustrated
A restless nature has served David Gardner well over his young career. The 27-year-old Gardner, named the USBWA's Rising Star by past winners of the award, recently joined Bleacher Report as a staff writer and will write columns and long-form stories there about college basketball. Three years before that, Gardner became the college basketball editor for Sports Illustrated's website. "I think I am kind of a wanderer by nature, and there are a lot of things (in college basketball) to grasp my attention," said Gardner, who will begin his new job at Bleacher Report on Feb. 27. "There are so many people, so many stories, and all of them are interesting to me. At SI.com, Gardner exhibited a versatility beyond his years.
2016: Laura Keeley, Raleigh News & Observer
It is significant enough that the Raleigh News & Observer's Laura Keeley is the first woman to be named the USBWA's Rising Star. Perhaps just as meaningful, Keeley emerged from a pool of eight strong candidates for the award, given annually to a member who is under the age of 30 who shows great promise as a college basketball writer. And that half of those candidates were women.
2015: Michael Cohen, Memphis Commercial Appeal
The USBWA's next Rising Star emerged from the long shadows of ESPN. Michael Cohen, a 24-year-old sports enterprise reporter for the Commercial Appeal in Memphis, grew up fewer than 10 miles from the ESPN campus in Bristol, Conn, and about 45 miles from Storrs, home of the UConn Huskies. Naturally, he was determined to become a sports broadcaster.
CohenWhile still in high school, Cohen called play-by-play for games involving his own and other high schools on a local radio station. He hosted a sports talk show. He then enrolled at Syracuse University's renowned sports broadcasting program. That's where he discovered that his heart was really in print journalism.
2014: Eamonn Brennan, ESPN
Before Eamonn Brennan entered into the blogosphere for the ride of his life, there was a USBWA-related event in 2006 that convinced him that becoming a sportswriter was in fact a journey that he wanted to take. Back then, Brennan was an Indiana University student who was attending the USBWA's "Fullcourt Press," an event held for college students in Bloomington, Ind., just prior to that Final Four. Brennan won a writing contest that allowed him to attend the Florida-UCLA championship game held at the Final Four in Indianapolis.
2013: Myron Medcalf, ESPN.com
ESPN.com's Myron Medcalf was named the fourth recipient of the U.S. Basketball Writers Association's Rising Star Award, given annually to a member who is under the age of 30 and has shown great promise as a college basketball writer. ESPN.com employed Medcalf, 29, in 2010 as a regular contributor through columns, features, live chats, blogs, video and analysis. Prior to joining ESPN.com, Medcalf spent six seasons at the Minneapolis Star-Tribune covering crime, city politics and the University of Minnesota men's basketball program. He was named Minnesota's AP Young Journalist of the Year in 2006.
2012: Steve Yanda, Washington Post
Steve Yanda's road to the USBWA's Rising Star Award has sent him crisscrossing the United States, to a foreign country and to the sharp end of a former Notre Dame forward's chin. Yanda, 24, who covers Virginia for the Washington Post, is the third recipient of the honor given to a member of the USBWA who is under 30 and has distinguished himself in our profession. Past winners include Dan Wolken (then of the Memphis Commercial Appeal) and Kevin Armstrong of the New York Daily News. Yanda has also covered Maryland for the Post and helped with coverage of Gary Williams' retirement and the search for his successor.
2011: Kevin Armstrong, New York Daily News
Kevin Armstrong of the New York Daily News has been named the second winner of the USBWA's Rising Star Award, given to a member of the organization who is under 30 and has shown exceptional journalistic skills. Armstrong, 27, became a staff writer for the Daily News in April 2010 and continues to contribute to SI.com. He also has written about college basketball for the Boston Globe, the New York Times and Street and Smith's. His most rewarding feature, on talent evaluator Tom Konchalski, won first place for magazine length features in the USBWA's most recent best-writing contest. He also took third place for a profile on Jay Wright in 2009.
2010: Dan Wolken, Memphis Commercial Appeal
Dan Wolken of The (Memphis) Commercial Appeal has been named the recipient of the U.S. Basketball Writers Association's Rising Star Award, announced today. The award, in its first year, allows the USBWA to recognize top young talent covering the sport of college basketball. Nominees must be USBWA members under the age of 30. Wolken has covered the University of Memphis Tigers for The Commercial Appeal since 2006 and also worked for nearly five years at The (Colorado Springs) Gazette on a variety of beats. He chronicled the final three years of the John Calipari era, from its highest highs (the Tigers' 2008 run to the national championship game) to its lowest lows (Memphis vacating 38 victories and its 2008 Final Four by the NCAA Committee on Infractions).