2020 - 2021 FWAA Officers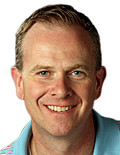 President
Doug Lesmerises
cleveland.com
Cleveland, Ohio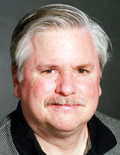 Executive Director
Steve Richardson
Dallas, Texas
FIRST VICE-PRESIDENT
Heather Dinich, ESPN
Annapolis, Md.
SECOND VICE-PRESIDENT
David Ubben, The Athletic
Knoxville, Tenn.
BOARD OF DIRECTORS
Nicole Auerbach, The Athletic
Chicago, Ill.
Tony Barnhart, The Media Guides/SEC Network
Atlanta, Ga.
Mark Blaudschun, The Media Guides
Boston, Mass.
Chip Brown, Horns247
Austin, Texas
Angelique Chengelis, Detroit News
Detroit, Mich.
Ross Dellenger, Sports Illustrated
Washington, D.C.
Vahé Gregorian, Kansas City Star
Kansas City, Mo.
Mike Griffith, Dawg Nation
Athens, Ga.
Wally Hall, Arkansas Democrat-Gazette
Little Rock, Ark.
Ron Higgins, Tiger Rag
Baton Rouge, La.
Brett McMurphy, Stadium
Tampa, Fla.
Malcolm Moran, National Sports Journalism Center
Indianapolis, Ind.
Matthew Sign, National Football Foundation
Irving, Texas
Tony Siracusa, Last Word on College Football
San Gabriel. Calif.
Phil Steele, Phil Steele Publications
Cleveland, Ohio
EX-OFFICIO
Brett Daniels, College Football Playoff
Dallas, Texas
Chuck Sullivan, American Conference (ConSIDA)
Dallas, Texas
Doug Vance, CoSIDA
Tucson, Ariz.