DALLAS (FWAA) – This is the ninth installment of the Football Writers Association of America's weekly Freshman Focus for the Steve Spurrier First-Year Coach of the Year Award, Freshman Player of the Year and the 2023 FWAA Freshman All-America Team.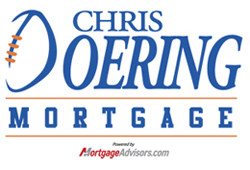 The Steve Spurrier First-Year Coach Award, presented by Chris Doering Mortgage, goes to the best first-year coach (at his school) in FBS football at the conclusion of the season.
The recipient of the Steve Spurrier First-Year Coach, the FWAA Freshman of the Year and the Steve Spurrier Legends Coach will be honored at a special reception on Feb. 26 in Gainesville, Fla.
FIRST-YEAR PLAYERS: THE FRESH FOUR
Jalen Buckley, RB, Western Michigan (5-11, 210, Aurora, Ill.): 25 rushes, 138 yards, 2 TD; 1 reception, 8 yards
Buckley exploded for his third 100-yard game this season and sparked Western Michigan's 45-21 win over Eastern Michigan. The redshirt freshman has become the lifeblood of the Bronco offense. Western Michigan is yet to lose when Buckley rushes for over 100 yards and is yet to win when he rushes for less. Buckley next aims to will the Broncos to victory over Central Michigan on November 7.
Kevin Concepcion, WR, NC State (5-11, 187, Charlotte, N.C.): 5 receptions, 83 yards, 2 TD; 2 rushes, 51 yards
Concepcion provided both of NC State's offensive touchdowns in a 24-17 win over Clemson. The Wolfpack weaponized the true freshman's blazing speed on touchdown passes of nine and 72 yards. Concepcion also led the Wolfpack in rushing, ripping off a 50-yard run to set up his first score of the day. The Wolfpack will hunt another ACC blue blood when it hosts Miami on Saturday.
Noah Fifita, QB, Arizona (5-11, 194, Huntington Beach, Calif.): 25-32, 275 yards, 3 TD, 1 INT
Fifita dragged down another ranked Pac-12 foe when Arizona beat then-No. 11-ranked Oregon State, 27-24. The redshirt freshman led the Wildcats on consecutive fourth-quarter touchdown drives to claim the late lead. Fifita has completed nearly 75 percent of his passes for 1,152 yards and 11 touchdowns since taking the keys to the offense four weeks ago. The Wildcats will try to break a four-way tie for fourth place in the Pac-12 with another top-20 win over UCLA this weekend.
Eric Singleton Jr., WR, Georgia Tech (5-11, 173, Douglasville, Ga.): 8 receptions, 117 yards
Singleton sparked a spotty Georgia Tech passing game to an electric 46-42 upset of then-No. 17-ranked North Carolina. The true freshman led an air attack that finished with 287 yards passing. It was also the highest-scoring ACC game for the Yellow Jackets this season. Georgia Tech will try to ignite its first win streak of the season against Virginia on Saturday.
STEVE SPURRIER FIRST-YEAR COACHES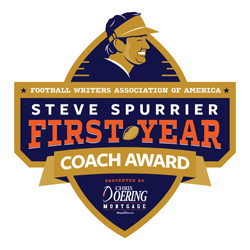 Tim Beck, Coastal Carolina: Beck's offense did not seem to skip a beat despite missing its star senior quarterback for the first time this season. Veteran backup Jarrett Guest led Coastal Carolina's offense as the Chanticleers made a statement in a 34-6 win over Marshall. Beck's defense created plenty of opportunities for Guest as it forced five turnovers in the win. Coastal Carolina aims to secure bowl eligibility at Old Dominion this weekend.
Jeff Brohm, Louisville: Brohm's Cardinals bullied then-No. 20-ranked Duke in a physical 23-0 win. Star running back Jawhar Jordan led the offense with 163 yards and twp touchdowns on 21 carries. The Blue Devils mustered a mere 202 yards of total offense and were just 2-of-12 on third-down conversions. The Cardinals will try to stay comfortable in second place in the ACC with a win over Virginia Tech on Saturday.
Hugh Freeze, Auburn: Freeze's up-and-down offense exploded for 24 first-half points in a 27-13 win over Mississippi State. The Tigers racked up 416 yards of total offense on a Bulldog defense that stifled Arkansas a week ago. Auburn's defense was quick to get off the field, allowing just two third-down conversions in 12 attempts. The Tigers, who snapped a four-game losing streak, could go on a four-game win streak with Vanderbilt, Arkansas and New Mexico State next on the schedule.
Brent Key, Georgia Tech: Key improved to 4-0 against ranked ACC opponents in his career with an eye-popping 46-42 upset of then-No. 17-ranked North Carolina. The Yellow Jackets churned out 635 yards of total offense, including 348 yards rushing on 48 attempts. Georgia Tech quarterback Haynes King swarmed the Tar Heel defense with 287 yards and four touchdowns of his own. The Yellow Jackets can continue their march toward bowl eligibility for the first time since 2018 with a win at Virginia on Saturday.
Founded in 1941, the Football Writers Association of America consists of journalists, broadcasters, publicists, photographers and key executives in all areas of college football. The FWAA works to govern media access and gameday operations while presenting awards and honors, including an annual All-America team. For more information about the FWAA and its programs and initiatives, contact Executive Director Steve Richardson at 214-870-6516 or tiger@fwaa.com.