DALLAS (FWAA) – This is the second installment of the Football Writers Association of America's weekly Freshman Focus for the Steve Spurrier First-Year Coach of the Year Award, Freshman Player of the Year and the 2023 FWAA Freshman All-America Team. The Steve Spurrier First-Year Coach Award, presented by Chris Doering Mortgage, goes to the best first-year coach (at his school) in FBS football at the conclusion of the season.
The recipient of the Steve Spurrier First-Year Coach, the FWAA Freshman of the Year and the Steve Spurrier Legends Coach will be honored at a special reception on Feb. 26 in Gainesville, Fla.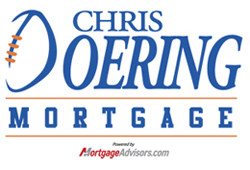 The weekly Freshman Focus highlights some of the top individual performances by coaches and players who are eligible for the awards and for selection to the annual FWAA Freshman All-America Team.
FIRST-YEAR PLAYERS: THE FRESH FOUR
Hudson Clement, WR, West Virginia (6-1, 199, Martinsburg, W. Va.): 5 receptions, 177 yards, 3 TD
Clement's debut in West Virginia's 56-17 win over Duquesne was so explosive that the walk-on was awarded a scholarship after the game. The redshirt freshman was a last-minute fill-in for an injured starter but took no time adjusting, as all five receptions happened before halftime. The electric wideout flashed blazing speed with touchdown catches of 46 and 70 yards. Clement will look to build on his performance when the Mountaineers renew the Backyard Brawl against Pittsburgh this weekend.
Anthony Hill Jr., LB, Texas (6-3, 234, Denton, Texas): 6 tackles, 2 sacks, 2 TFL
Hill's pass-rushing prowess was vital in Texas' 34-24 road upset of Alabama. The true freshman was lightning-quick, running down Alabama's speedy quarterback throughout the night. Hill's sacks both came in crucial points of the game, including a game-sealer to kick Alabama off the field for the last time. Hill and the Longhorns will aim for a strong Week 3 win over Wyoming before Big 12 competition begins the following Saturday.
Dante Moore, QB, UCLA (6-3, 210, Detroit, Mich.): 17/27, 290 yards, 3 TD
Moore's three touchdowns in his first career start tied a school true freshman record as UCLA handled San Diego State, 35-10. The highly-touted true freshman quickly read the defense and distributed timely, accurate passes throughout the game. Moore was expected to split time at quarterback but did not come off the field until the last three minutes of the game. Moore will look to keep his starting job against N.C. Central before traveling to Utah next weekend.
Darius Taylor, RB, Minnesota (5-11, 195, Detroit, Mich.): 33 rushes, 193 yards, 1 TD; 2 receptions, 13 yards
Taylor's patience and explosiveness led Minnesota to a 25-6 win over Eastern Michigan. The true freshman, who filled in for an injured starter, kickstarted the Golden Gophers with the first touchdown of the day. Taylor was just 31 yards short of the school's single-game freshman rushing record. Taylor and the Gopher run game will be challenged more this weekend by a North Carolina defense allowing just 108 rushing yards per game.
STEVE SPURRIER FIRST-YEAR COACHES
Zach Arnett, Mississippi State: Arnett's defense delivered in the clutch several times en route to a 31-24 overtime win against Arizona. The Bulldogs forced five turnovers in regulation before forcing a turnover on downs to seal the win in overtime. Quarterback Will Rogers was efficient, completing 13 passes for 162 yards and three touchdowns while running back Jo'Quavious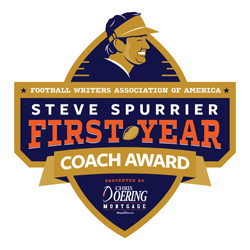 Marks added 123 yards and a score on the ground. Arnett faces his strongest challenge yet this weekend when Mississippi State opens its conference schedule by hosting LSU.
Hugh Freeze, Auburn: Freeze's Tigers outlasted California 14-10 in a late-night defensive brawl. Auburn's defense, which forced three turnovers, held the Golden Bears scoreless in the second half to keep its offense in striking distance. Quarterback Payton Thorne delivered halfway through the fourth quarter with a go-ahead, 69-yard touchdown drive capped by a five-yard TD pass. Auburn has one more non-conference opponent in Samford before opening its SEC schedule at Texas A&M next Saturday.
Deion Sanders, Colorado: Sanders and the Buffaloes put the country on notice again with a resounding 36-14 win over Nebraska. Colorado's defense made a strong statement by holding the Cornhuskers scoreless in the first half and forcing four turnovers. Quarterback Shedeur Sanders was electric, completing 31 passes for 393 yards with three total touchdowns. The Buffaloes will host another rival, Colorado State, in the Rocky Mountain Showdown on Saturday.
Scott Satterfield, Cincinnati: Satterfield's Bearcats earned their first Power 5 win since joining the Big 12, topping Pittsburgh, 27-21. Cincinnati outgained Pitt 371-262, largely due to running back Corey Kiner's 153 rushing yards on 20 carries. The Bearcat offense's 46.5 points per game are good for the second-most in the Big 12 this season.
Founded in 1941, the Football Writers Association of America consists of journalists, broadcasters, publicists, photographers and key executives in all areas of college football. The FWAA works to govern media access and gameday operations while presenting awards and honors, including an annual All-America team. For more information about the FWAA and its programs and initiatives, contact Executive Director Steve Richardson at 214-870-6516 or tiger@fwaa.com.