DALLAS (FWAA) – Each week during the 2022 season, we will highlight the notable performances of first-year players and head coaches leading up to the selection of our annual Freshman All-America Team and the Steve Spurrier First-Year Coach of the Year Award presented by Chris Doering Mortgage. Here are the top performances from Week 11, the weekend of Nov. 12:
FIRST-YEAR PLAYERS: THE FRESH FOUR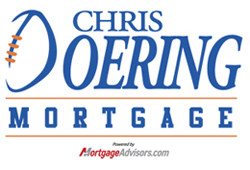 Bert Emanuel Jr., QB, Central Michigan (6-3, 210, Houston, Texas): 1/3, 22 yards; 24 rushes, 293 yards, 3 TD
Emanuel sent shockwaves through the college football world on Wednesday, leading Central Michigan to a 31-27 come-from-behind win over Buffalo. The true freshman broke off touchdown runs of 75 and 87 yards, scoring three of the Chippewas' (4-6) four touchdowns in the second half. Emanuel also scored the go-ahead touchdown to complete a comeback where his team trailed 24-7 at halftime. Central Michigan will try to keep its bowl-eligibility hopes alive with a win over Western Michigan on Wednesday.
Ike Larsen, S, Utah State (5-10, 175, Smithfield, Utah): 6 tackles, 2 TFL, 1 sack, 2 INT, 38 return yards, 1 TD
Larsen's late night 38-yard pick-six helped Utah State put Hawaii to bed in a 41-34 win. The redshirt freshman's four interceptions are the second-most in the Mountain West. Larsen, who also leads his team in interceptions, led the Aggies (5-5) in tackles for loss in the win. Utah State will need another strong week from its young safety as it tries to earn bowl eligibility against San Jose State on Saturday.
Harold Perkins, Jr., LB, LSU (6-2, 220, Cypress, Texas): 8 tackles, 4 sacks, 2 FF, 1 PD, 1 QB hurry
Perkins Jr. was absolutely dominant, haunting the quarterback inside and outside of the pocket in LSU's 13-10 win over Arkansas. The true freshman's eye-popping speed, pass-rushing ability, and ferocious tackling were all on display as the Tigers (8-2) clinched the SEC West with the win. Perkins' second strip sack of the game booked LSU's first trip to the SEC Championship game since 2019. The former five-star recruit will look to make another statement against UAB this weekend.
Stacy Sneed, RB, Houston (5-11, 185, Arlington, Texas): 11 rushes, 143 yards, 2 TD; 3 receptions, 6 yards
Sneed's career day helped Houston outlast Temple in a last-minute 43-36 win. Both of the redshirt freshman's touchdown runs came in response to Temple touchdowns, keeping the Cougars (6-4) in the game. Sneed's shifty agility was on full display as he made plenty of defenders miss both at the line of scrimmage and in the open field. Sneed and the Houston offense face a tough run defense this weekend in East Carolina, which is allowing just 120.9 rushing yards per game.
STEVE SPURRIER FIRST-YEAR COACHES
Kalen DeBoer, Washington: DeBoer and the Huskies won their fourth straight game, upsetting then-No. 6-ranked Oregon 37-34 on the road. Washington (8-2) scored 10 unanswered points in the game's final 3:07 and barely kept the Ducks out of field goal range to seal the victory. Michael Penix Jr. threw for 408 yards and two touchdowns and led an offense that amassed 522 total yards. The Huskies will try to contend for a Pac-12 Championship game spot, starting with a win over lowly Colorado this Saturday.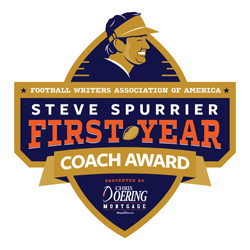 Sonny Dykes, TCU: The Horned Frogs also beat the oddsmakers, upsetting then-No. 18-ranked Texas in Austin, 17-10. Dykes' defense dominated the Longhorns, allowing just 199 total yards and one third-down conversion on 13 attempts. TCU (10-0), which also clinched a spot in the Big 12 Championship game, remains as one of four undefeated FBS teams. The Horned Frogs will look to stay perfect on Saturday against a powerful Baylor run game.
Brian Kelly, LSU: Kelly became the first first-year head coach to punch his ticket to the SEC Championship game since 2015 with a 13-10 win at Arkansas. LSU's defense, led by linebackers Greg Penn III and Harold Perkins Jr., limited the vaunted Razorback run attack to 133 yards on 46 attempts. Josh Williams led the Tiger (8-2) offense with 122 yards rushing and a touchdown on 19 carries. Kelly will face struggling opponents in UAB and Texas A&M in the next two weeks before facing Georgia in the SEC title game.
Jim Mora, UConn: Mora's incredible first year continued as UConn upset Liberty and became eligible for their first bowl game since 2015. The Huskies (6-5) have won five of their last six games to earn bowl eligibility. Freshman quarterback Zion Turner and freshman running back Victor Rosa led the offense, combining for three touchdowns. UConn, which won just seven games from 2016-21, can match that win total for 2022 with a win over Amy this weekend.
Founded in 1941, the Football Writers Association of America consists of journalists, broadcasters, publicists, photographers and key executives in all areas of college football. The FWAA works to govern media access and gameday operations while presenting awards and honors, including an annual All-America team. For more information about the FWAA and its programs and initiatives, contact Executive Director Steve Richardson at 214-870-6516 or tiger@fwaa.com.