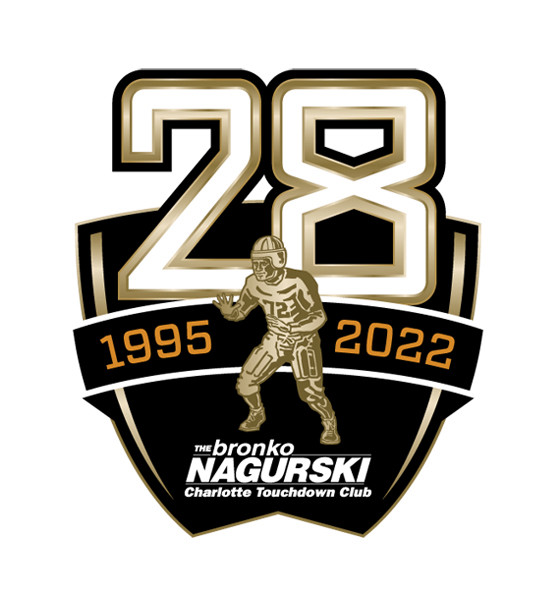 FWAA Bronko Nagurski Trophy
Presented to the National Defensive Player of the Year.
The FWAA All-America Committee, after voting input from the association's full membership, selects a 26-man All-America Team and eventually the Nagurski Trophy finalists. The Bronko Nagurski Trophy winner will be chosen from the five finalists named in November. Committee members, by individual ballot, select the winner they regard as the best defensive player in college football.
The FWAA has chosen a National Defensive Player of the Year since 1993. In 1995, the FWAA named the award in honor of the legendary two-way player from the University of Minnesota. Nagurski dominated college football, then became a star for professional football's Chicago Bears in the 1930s. Bronislaw "Bronko" Nagurski is a charter member of both the College Football and Pro Football Halls of Fame.
The Bronko Nagurski Trophy is a member of the National College Football Awards Association (NCFAA), which encompasses college football's most prestigious awards. The NCFAA's 25 awards have honored more than 800 recipients since 1935. Visit NCFAA.org for more information.
ALL-TIME BRONKO NAGURSKI TROPHY WINNERS
1993 Rob Waldrop, Arizona
1994 Warren Sapp, Miami
1995 Pat Fitzgerald, Northwestern
1996 Pat Fitzgerald, Northwestern
1997 Charles Woodson, Michigan
1998 Champ Bailey, Georgia
1999 Corey Moore, Virginia Tech
2000 Dan Morgan, Miami
2001 Roy Williams, Oklahoma
2002 Terrell Suggs, Arizona State
2003 Derrick Strait, Oklahoma
2004 Derrick Johnson, Texas
2005 Elvis Dumervil, Louisville
2006 James Laurinaitis, Ohio State
2007 Glenn Dorsey, LSU
2008 Brian Orakpo, Texas
2009 Ndamukong Suh, Nebraska
2010 Da'Quan Bowers, Clemson
2011 Luke Kuechly, Boston College
2012 Manti Te'o, Notre Dame
2013 Aaron Donald, Pitt
2014 Scooby Wright III, Arizona
2015 Tyler Matakevich, Temple
2016 Jonathan Allen, Alabama
2017 Bradley Chubb, N.C. State
2018 Josh Allen, Kentucky
2019 Chase Young, Ohio State
2020 Zaven Collins, Tulsa
2021 Will Anderson Jr., Alabama