ST. LOUIS (USBWA) – Indiana University's 1976 and 1981 basketball teams – on the 30th and 25th anniversaries, respectively, of each team's national championship – will be honored at a U.S. Basketball Writers Association breakfast Friday, March 31 at the Conseco Fieldhouse Entry Pavilion during this year's NCAA Final Four weekend in Indianapolis.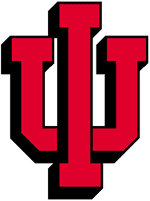 In addition to introducing and hearing from the IU players and coaches in attendance, the Basketball Writers will also present a plaque that will hang in Assembly Hall recognizing the '76 Hoosiers as college basketball's last unbeaten men's champion. Team captain Quinn Buckner and IU Athletics Director Rick Greenspan will accept the plaque on behalf of the university.
The U.S. Basketball Writers will also present its national player and coach of the year awards at the breakfast, scheduled to start at 8 a.m. The Oscar Robertson Trophy – a bronze statue in the likeness of the former University of Cincinnati and Indianapolis Crispus Attucks High School great – will be given to the player of the year. The Henry Iba Award, named in honor of the legendary Oklahoma A&M coach, will be presented to the coach of the year.
The Oscar Robertson Trophy is the nation's only player of the year award named after a player. The others – Rupp, Naismith and Wooden – are named for coaches.
Tickets for the breakfast, scheduled to start at 8 a.m., are $100 each and are available at the Conseco Fieldhouse box office (317-917-2727), by calling the Indiana University Alumni office at 317-274-8828 in Indianapolis or 812-855-0882 in Bloomington, or at www.usbwa.com.
A portion of the proceeds will be donated to the National Kidney Foundation, Oscar Robertson's charity of choice. Oscar donated a kidney several years ago to his daughter who was suffering from a life-threatening kidney disease.
The U.S. Basketball Writers Association was formed in 1956 at the urging of then-NCAA Executive Director Walter Byers. Today, it is one of the most influential organizations in college basketball. It has selected a national player of the year since the 1958-59 season. For more information on the USBWA and its All-America team, contact executive director Joe Mitch and 314-421-0339.
Related links:
• Oscar Robertson Trophy
• Oscar Robertson official site (www.thebigo.com)
• National Kidney Foundation