ST. PETERSBURG, FLA. (NCBWA) – Xanthus Help, LLC, has partnered with the St. Petersburg Area Chamber of Commerce and the National Collegiate Baseball Writers Association to serve as corporate sponsor of the Xanthus Dick Howser Trophy for Division I Baseball Player of the Year.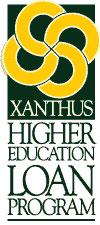 In a joint announcement Wednesday, Xanthus CEO Jim Zach and Russ Sloan, president of the St. Petersburg Area Chamber, denoted the new sponsorship of the award. The 18th annual Xanthus Howser Trophy will be presented on Friday, June 18, 2004, at a national news conference in the Omaha (Neb.) Courtyard by Marriott.
The Xanthus Dick Howser Trophy, given in memory of the late Florida State University All-America shortstop and major league player and manager who died of brain cancer in 1987, is regarded by many as college baseball's most prestigious award.
Criteria for consideration for the trophy include performance on the field, leadership, moral character and courage, qualities that were exemplified by Dick Howser's life.
All parties involved in the announcement appeared pleased with several amenities that Xanthus will bring to the table for the 2005 Howser Trophy selection process.
A total of 64 general fund scholarships totaling $64,000 will be donated in honor of top baseball student-athlete nominees for the '05 Xanthus Howser Trophy in the 45 states and District of Columbia in which Division I baseball is played.
The 2005 Xanthus Howser Trophy recipient will have a $10,000 scholarship awarded to his university by the corporation as well as a special presentation at a football game on the winner's campus or a designated home site (last autumn's ceremonial trophy handoff occurred at the 2003 Southern-Grambling grid contest at the Louisiana Superdome in New Orleans to Southern All-America and '03 first draft choice 2B Rickie Weeks).
"We could not be happier about the new association of Xanthus and the Dick Howser Trophy," Sloan said. "It is an added bonus that Xanthus is located in St. Petersburg, and we are pleased to be starting an outstanding new partnership. This is an association that will last for a long time.
"The scholarship program provided by Xanthus will be a wonderful boost to higher education as well as a great recognition for the Xanthus Howser Trophy winner and the 64 designated student-athletes who have excelled on the playing field and in leadership and character areas," he added.
"We also are extremely excited about the Xanthus Howser Trophy," said Xanthus CEO Zach. "The talent, baseball ability and character aspects of the award are important to our organization. We have been fortunate to be able to work on a nationwide basis with a productive student loan program and debt management at no cost to students."
Zach was joined on the national teleconference Wednesday by Chief Operations Officer Brian Green and Chief Financial Officer Ray Otts. Zach and Otts are both alumni of Florida State University where Howser starred as a student-athlete and later head coach. FSU's campus baseball facility is Dick Howser Stadium.
A Florida native and high school legend in the Key West area, Howser was twice an All-America shortstop at FSU (1957-58) and then coached the Seminoles in 1979 after a career as a major league player and coach. The personable college standout and successful Major League manager also served as an analyst for ESPN's coverage of the 1981 NCAA World Series with Jim Simpson. After one year in the college ranks, Howser returned to the majors to manage the New York Yankees and Kansas City Royals and won the World Series with the Royals in 1985.
The winner's name is inscribed on the permanent trophy, a bronze bust of Howser permanently displayed at Tropicana Field in St. Petersburg, home of the Tampa Bay D-Rays and the 1999 NCAA Men's Basketball Final Four, among other championship events. Both the winner and his school receive a special trophy to keep on public display at the university.
The St. Petersburg Area Chamber of Commerce is in its third century of service to the community and nation since its founding in 1899. The organization has long been a vital force in the baseball affairs of the city, both in spring training and during the pursuit of a major league baseball franchise for the Tampa Bay area, and continues its solid role in the in both college and professional sports as well as serving as the home for the Association of Professional Baseball Leagues.
NCBWA membership includes writers, broadcasters and publicists. Designed to promote and publicize college baseball, it is the sport's only college media-related organization, founded in 1962, and includes members from 40 states and three foreign countries. The Xanthus Howser Trophy was created in 1987, shortly after Howser's death. 1987-98 winners were selected by the American Baseball Coaches Association before the NCBWA became the official voting body in 1999.
Previous winners of the Howser Trophy are Mike Fiore, Miami (Fla.), 1987; Robin Ventura, Oklahoma State, 1988; Scott Bryant, Texas, 1989; Alex Fernandez, Miami-Dade Community College South, 1990; Frank Rodriguez, Howard College (Texas), 1991; Brooks Kieschnick, Texas, 1992 and 1993; Jason Varitek, Georgia Tech, 1994; Todd Helton, Tennessee, 1995; Kris Benson, Clemson, 1996; J. D. Drew, Florida State, 1997; Eddy Furniss, LSU, 1998; Jason Jennings, Baylor, 1999; Mark Teixeira, Georgia Tech, 2000; Mark Prior, Southern California, 2001; Khalil Greene, Clemson, 2002; Rickie Weeks, Southern, 2003.
Following is a profile of Xanthus Higher Education Loan Program, LLC:
What Is Xanthus Help
Xanthus Higher Education Loan Program, LLC, is headquartered in Tampa Bay, Fla. Launched in July of 2002, Xanthus has experienced tremendous growth in education college graduates to benefit from the Federal Consolidation program for their student loans. Our dedication to excellence in customer satisfaction and life-of-loan servicing sets Xanthus apart and ahead of our competitors.
The leadership team brings over 80 years of combined experience in banking, finance, and student loan consolidation. Xanthus employs a growing team that includes Recovery Specialists, Quality Control Staff, and Loan Processors as well as Account Executives, highly trained in meeting the various needs of our customers. Since our inception, Xanthus has grown to assist student loan borrowers with loan consolidations exceeding 20 million dollars per month, with average borrower indebtedness in excess of $50,000. Our 2004 estimates place funded consolidations in excess of $400 million.
Our consolidation partners include American Education Services (AES) and Pittsburgh National Corporation (PNC Bank), two leaders in the servicing and funding of federally guaranteed student loans. AES, a division of Pennsylvania Higher Education Assistance Agency (PHEAA), has grown from a small student loan guarantor with a volume of only 4,600 student loans in 1964, to one of the largest, full-service financial aid organizations in the nation. Pittsburgh National Corporation (PNC Bank) was established in 1852. PNC Bank was the first to apply for a National Charter, and is ranked 11th among Financial Institutions in the Nation. Together, AES and PNC are leaders in the industry making postsecondary education a reality for thousands of students.
Xanthus Higher Education Loan Program specializes in the marketing of Federal Consolidation loans. In 2004, Xanthus will offer both Origination and Consolidation Programs for Private Education Loans.
Today's academic and financial world rewards those who invite and nurture meaningful partnerships, knowing that success is won through collaborative effort. At Xanthus Higher Education Loan Program, we recognize the value of these partnerships, and therefore, aggressively seek to develop these partnerships on a daily basis.
What We Do
Xanthus currently markets our discounted loan programs to customers internally through Account Executives, direct mailings, our website, www.askhelp.org, and print and Internet advertising, and a nationwide sales team.
Xanthus is able to offer our customers discounted loan programs because of the relationships that we have with our lender. In exchange for the volume of loans that we generate, our customers gain from benefits that are exclusive to our program. Certain benefits would include Interest Rate Reductions Programs, Repayment Assistance, and access to valuable Student Loan Information.
Related link:
• Ten finalists named for 2004 Dick Howser Trophy (June 4)
• Semifinalists named for 2004 Dick Howser Trophy (May 13)
• Dick Howser Trophy official site (dickhowsertrophy.com)