Thu., May 16: The NCBWA has released the list of semifinalists for the 2013 Dick Howser Trophy, presented by Easton Foundations. The award, given to the top player in collegiate baseball, is based on two rounds of national voting. This is the 27th year of the Dick Howser Trophy presented by Easton Foundations. The finalists will be announced on Thursday, June 6. The candidates hail from 17 different conferences and 31 different schools.
• Complete release | Dick Howser Trophy | Vandy tops Div. I poll | Polls: Div. II | Div. III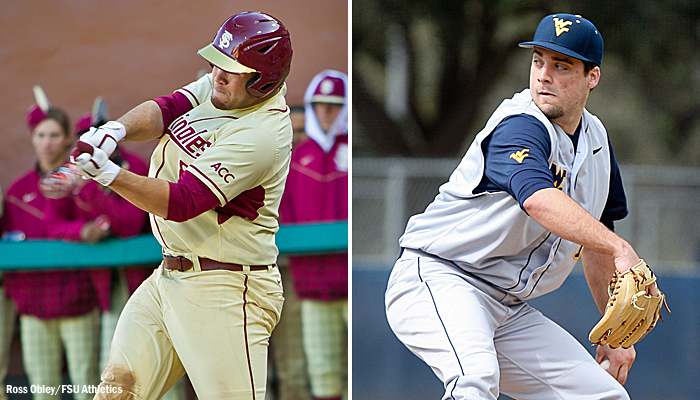 Stewart hit .600 and had three-multi-RBI games while Musgrave blanked TCU on three hits last week.
Tues., May 14: The National Collegiate Baseball Writers Association released its National Player of the Week awards for the period ending May 12. Florida State freshman outfielder D.J. Stewart was named National Hitter Of the Week, while West Virginia sophomore left-handed pitcher Harrison Musgrave was named National Pitcher of the Week for the second time this season.
• Complete release | Division I Attendance Report (May 20) | Players of the Week: Div. II | Div. III