DALLAS (FWAA) — For their outstanding individual performances, as well as leading their teams from their respective positions, Alabama offensive tackle Jonah Williams and Miami (Fla.) defensive tackle Gerald Willis III have earned Outland Trophy National Player of the Month honors for September, as selected by the Football Writers Association of America and presented by the National Foundation for Infectious Diseases (NFID).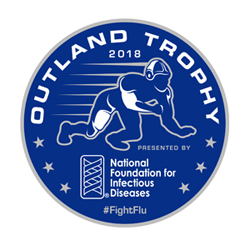 The Outland Trophy, presented by the National Foundation for Infectious Diseases, is awarded annually to the nation's best interior lineman. NFID's involvement with the trophy is intended to increase awareness about flu prevention. This is the first season the FWAA has selected national players of the month.
Willis, a 6-4, 300-pound fifth-year senior from New Orleans, La., has been a steady force on the interior of the Miami defensive front. He has wrecked havoc on opponents with a national-best 10.5 tackles for loss and he has had at least three tackles for loss in three of Miami's first four games — including four against LSU — the first time a Miami player had that many since 2008.
Willis is third on the team in total tackles with 23, including 13 solo stops. The tackles for loss have cost opponents 26 yards, and he also has two sacks to go with two quarterback hurries and one pass breakup. Against North Carolina last week, Willis hurried a throw that led to an interception by defensive end Joe Jackson, who returned it 42 yards for a touchdown, one of three defensive touchdowns for Miami in the game. The Hurricanes' 12 takeaways are tied for fourth-most in the nation. Willis had a team-high three TFL's and tied for a team-high five tackles when Miami held FIU to just 62 yards in the first three quarters (and 187 total) of its 31-17 win on Sept. 22. The Hurricanes had 13 tackles for loss and four sacks Sept. 15 at Toledo, with Willis' part being three TFL's and one sack.
The defensive line play has been a pleasant surprise for the Hurricanes (4-1) heading into Saturday's rivalry game against Florida State. Willis and the players who line up on alongside him — end Jon Garvin and tackle Pat Bethel — all made their first career starts in the season-opener against LSU. After another dominant performance in last week's 47-10 win over North Carolina, Miami is No. 2 nationally in total defense, allowing 244.8 yards per game. Due in part to quarterback pressure from its line, Miami leads the nation giving up only 138.8 passing yards per game as well as defensive third-down conversion percentage (17.1 percent) and tackles for loss (12.0).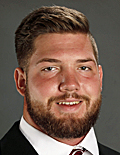 Williams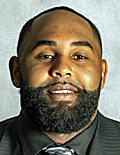 Willis
Williams, a 6-5, 301-pound junior from Folsom, Calif., has started 34 consecutive games for the defending national champion Crimson Tide. He has helped Alabama (5-0) post offensive numbers that are on a record-breaking pace nearing the season's midpoint. The Tide leads the nation in scoring (54.2 points per game) and is fifth in total offense (553.2 yards per game). Alabama has had at least 500 total yards of offense in its five games, marking the first time the Tide has had a run of five straight 500-yard games in program history. The top-ranked Crimson Tide has scored 45 or more points in each game, also a program first, and its 37 touchdowns — three have come from its defense — are the most by any team in SEC history through five games.
Williams and the offensive line have helped sophomore quarterback Tua Tagovailoa to become the highest-rated passer in the nation with rating of 238.2. Williams and the line's protection have allowed Alabama's passing attack to complete 75 percent of its attempts, and Tagovailoa has thrown 14 touchdown passes and no interceptions. Traditionally a run-based offense, Alabama is currently 10th in the nation in passing offense (335.8 yards per game).
The recipient of the 73rd Outland Trophy will be announced during ESPN's The Home Depot College Football Awards on Dec. 6, live from the College Football Hall of Fame in Atlanta. The official presentation to the winner will be made at the Outland Trophy Awards Dinner produced by the Greater Omaha Sports Committee on Jan. 9, 2019. Up to seven semifinalists will be named on Nov. 14 in Omaha and three finalists for the award will be announced on Nov. 19.
University of Wisconsin All-American Joe Thomas, the 2006 Outland Trophy winner who retired earlier this year after a stellar 11-year career with NFL's Cleveland Browns, is serving as the Outland Trophy #FightFlu ambassador on behalf of NFID. Thomas has been an avid supporter of annual flu vaccination and is making media appearances on behalf of the #FightFlu public awareness campaign to remind everyone 6 months and older to get an annual flu vaccine.
The Outland Trophy is the third-oldest major college football award. Created in 1946 when Dr. John Outland presented the FWAA with a financial contribution to initiate the award, the Outland Trophy has been given to the best interior lineman in college football ever since. Dr. Outland, an All-American at the University of Pennsylvania in the late 1890s, eventually took up practice in Kansas City, Mo. An avid outdoorsman, Dr. Outland believed linemen did not get the credit they deserved and wanted an award to recognize them.
The Outland Trophy is a member of the National College Football Awards Association (NCFAA), which encompasses the most prestigious awards in college football. Founded in 1997, the NCFAA and its 24 awards now boast over 800 recipients, dating to 1935. Visit ncfaa.org to learn more about our story.
About the National Foundation for Infectious Diseases
Founded in 1973, the National Foundation for Infectious Diseases (NFID) is a non-profit, tax-exempt 501(c)(3) organization dedicated to educating the public and healthcare professionals about the causes, prevention and treatment of infectious diseases across the lifespan. Visit nfid.org for more information.
About the Football Writers Association of America
Founded in 1941, the non-profit Football Writers Association of America (FWAA) consists of more than 1,300 members, including journalists, broadcasters, publicists and key executives in all areas of college football. Led by current President Stefanie Loh of the Seattle Times, longtime Executive Director Steve Richardson, and a board of veteran journalists, the association continues to grow and work to help college football prosper at all levels. Visit footballwriters.com for more information about the FWAA and its award programs.
Media Contacts
Doug Drotman (doug@drotmanpr.com or 631-462-1198)
Steve Richardson (tiger@fwaa.com or 214-870-6516)
Diana Olson (dolson@nfid.org or 301-656-0003, x140)
Twitter
@NFIDvaccines, @OutlandTrophy, @TheFWAA, @JoeThomas73, #FightFlu
Related links:
• Outland Trophy presented by the National Foundation for Infectious Diseases
• Download high-resolution Outland Trophy logo for editorial use