DALLAS (FWAA) – Five finalists for the 2008 Bronko Nagurski Trophy were announced on Wednesday by the Football Writers Association of America and the Charlotte Touchdown Club.

Vying for the honor of the best defensive football player in college football are TCU end Jerry Hughes, USC linebacker Rey Maualuga, Texas end Brian Orakpo, Wake Forest cornerback Alphonso Smith and Florida linebacker Brandon Spikes.
The winner will be announced on Dec. 7 and presented the Bronko Nagurski Trophy at a gala banquet at the Westin Hotel in Charlotte, N.C., where East Carolina coach Skip Holtz will give the keynote address.
In addition, the FWAA and Charlotte Touchdown Club will present the second Bronko Nagurski Legends Award presented by CSX Intermodal to Ted Hendricks, a standout end at the University of Miami (Fla.), who was a member of the 1967 FWAA All-America Team.
The FWAA award is named after Nagurski, who dominated college football at Minnesota as a bruising fullback and tackle from 1927-29. He could have been an All-America at any position, playing 60 minutes and was the best player wherever he lined up.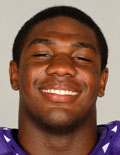 Hughes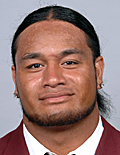 Maualuga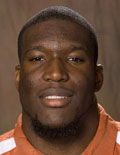 Orapko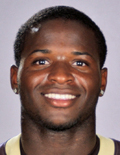 Smith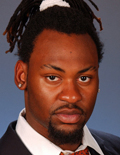 Spikes
Sketches on the five 2008 Bronko Nagurski finalists as selected by the FWAA All-America committee:
Jerry Hughes, End, TCU, 6-2, 248, Junior (Sugar Land, Texas): He leads the nation with 14 sacks, is seventh in the nation with 17.5 tackles for loss, while tying for fifth with five forced fumbles. He also has three fumble recoveries. Hughes has two interceptions, including one returned for a touchdown. He was the Walter Camp Football Foundation and FWAA/Bronko Nagurski National Defensive Player of the Week after his four sacks and two forced fumbles in a 32-7 win over previously unbeaten BYU. He is a three-time Mountain West Conference Defensive Player of the Week this season. Hughes anchors a TCU defense that leads the nation in rushing defense (39.5 yards per game), sacks (40) and total defense (220.0 yards per game) and is third in scoring defense (11.0 points per game).
Rey Maualuga, Linebacker, USC, 6-2, 260, Senior (Eureka, Calif): He leads USC with 66 tackles and has also intercepted two passes (including a 48-yarder for a touchdown in a victory over Ohio State). He has 2.5 tackles for 11 yards in losses. He has broken up a pass and has registered a quarterback hurry. He spearheads a USC defense that is ranked second nationally in total defense, first in scoring defense, sixth in rushing defense, and first in pass defense and pass efficiency defense. The Trojans have allowed just 10 touchdowns in 2008 and 83 total points (only 19 points in second halves of games), and have posted three shutouts. Eight of USC's 10 opponents in 2008 have been limited to 100 or less rushing yards and under 250 total yards.
Brian Orakpo, End, Texas, 6-4, 260, Senior (Houston, Texas): He is the defensive leader for the Longhorns, who rank fourth nationally in rushing defense. He has 35 tackles (26 unassisted), a team-high nine sacks (which is tied for ninth nationally), 13.5 tackles for loss, 23 pressures and three forced fumbles this season. Facing Oklahoma pre-season All-America tackle Phil Loadholt, Orakpo posted seven tackles, two sacks, four tackles for loss, two quarterback pressures and a forced fumble in leading then No. 5 Texas to a 45-35 win over No. 1 Oklahoma. Orakpo's pressure and near sack in the end zone of Chase Daniel forced an interception that gave Texas the ball at the Missouri 15-yard line and set up a touchdown in No. 1 Texas' 56-31 win over No. 12 Missouri. Matching up with top NFL draft prospect Russell Okung, Orakpo registered six tackles, one sack, two tackles for loss and two pressures in No. 1 Texas' 28-24 win over No. 7 Oklahoma State. Orakpo turned in two tackles, a tackle for loss and two pressures before going down with a knee injury early in the second half at No. 6 Texas Tech. He has missed the better part of 2 1/2 games with a knee injury.
Alphonso Smith, Cornerback, Wake Forest, 5-9, 190, Senior (Pahokee, Fla.): He leads the nation with 18 passes defended. He has five interceptions in 2008 with 28 yards in returns, tied for third in the ACC. He is one shy of tying for the ACC record for career interceptions (20) with former North Carolina star Dré Bly, who also was an FWAA All-American. Smith had an interception against Baylor and another against Florida State and returned it 18 yards. His interception against Clemson was returned nine yards. He had two interceptions vs. Duke, including one in the end zone that sealed a 33-30 victory over the Blue Devils. He has broken up 13 passes this season.
Brandon Spikes, Linebacker, Florida, 6-3, 245, Junior (Shelby, N.C.): One of only three linebackers in the nation with two interception returns for touchdowns this season. He leads the team with 70 tackles on the season, including 8.0 for a losses of 27 yards. He intercepted a pass in the first quarter against South Carolina and returned it 12 yards for his second touchdown of the year. Spikes led the Gators with seven tackles against Vanderbilt, including two for a loss of eight yards and was named the SEC Defensive Player of the Week for his performance against LSU, where he had his first career interception in the first quarter. On the first play of the fourth quarter, he added his second interception, which he returned 52 yards for his first career touchdown. He had a streak of 11 consecutive games with a tackle for loss end against LSU. Against Ole Miss, he had eight tackles in the first half for the second game in a row on his way to a season-high 13 tackles. He made his season debut against Miami and recorded a game-high 11 tackles, including 1.5 for a loss of three yards. He is a starter at middle linebacker who missed the first game due to a foot injury. Spikes has 37 unassisted tackles and 33 assisted tackles.
The Charlotte Touchdown Club is a non-profit organization founded in 1990 for the purpose of promoting high school, collegiate, and professional football in the Charlotte, N.C. region. The club's activities and services focus community attention on the outstanding citizenship, scholarship, sportsmanship, and leadership of area athletes and coaches. For more information, contact John Rocco (704-347-2918 or jrocco@touchdownclub.com). The official website of the Charlotte Touchdown Club is www.touchdownclub.com.
The Football Writers Association of America, a non-profit organization founded in 1941, consists of nearly 1,000 men and women across North America who cover college football for a living. The membership includes journalists, broadcasters and publicists, as well as key executives in all the areas that involve the game. The FWAA works to govern areas that include gameday operations, major awards, a national poll and its annual All-America team.
The Bronko Nagurski Trophy is a proud member of the National College Football Awards Association, which was founded in 1997 as a coalition of the major collegiate football awards to protect, preserve and enhance the integrity, influence and prestige of the game's predominant awards. The NCFAA encourages professionalism and the highest standards for the administration of its member awards and the selection of their candidates and recipients. For more information on the NCFAA, visit www.ncfaa.org.
For more information on the Bronko Nagurski Trophy and the FWAA, contact FWAA executive director Steve Richardson (972-713-6198 or tiger@fwaa.com).